Community Outreach in Lowell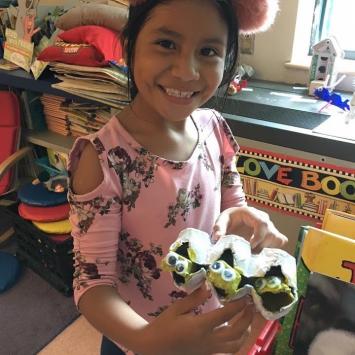 Supported by a 21st Century grant, Lowell Public Schools and Musketaquid Arts & Environment have teamed up to bring a summer art camp to Lowell students tuition-free.  The Greenhalge Elementary School program focuses on using natural and recycled materials to connect youth to nature and environmental themes. Projects this summer have included egg carton animals, animal tracks, dried flower gardens and nature houses. In between projects, the students listen to stories through which they learn about things like animal habitats and the different types of plants they may see in their own backyards.
Through this partnership, Musketaquid Arts & Environment hopes to bring the positive influence of nature into the lives of children who might not spend much time beyond city streets. In providing a space for an artistic exploration of the natural world, this program is helping underserved children to gain an understanding of and respect for the environment while simultaneously gaining confidence in their creative abilities.