Bill McKibben speaks on Climate Change, Migration and Racism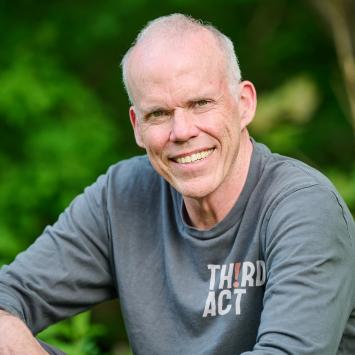 The First Parish in Concord social action community and Concord Public Schools are pleased to host Bill McKibben to speak in-person on Climate Change, Migration and Racism. For over 30 years, McKibben (website) has been at the forefront of climate activism, having founded the organizations 350.org and ThirdAct.org, and with numerous books beginning with The End of Nature (1989) to his most recent The Flag, the Cross and the Station Wagon (2022).
The event will take place on Sunday, April 2 at 7:00pm at Concord-Carlisle High School. The event is free but tickets must be reserved in advance. Please register here to attend the in-person event. For those who prefer to attend remotely, the event will also be streamed over Zoom. Please follow this link to register for the Zoom session.
This event is a memorial lecture for Peter Nichol, a local educator and climate champion who passed away last year. Learn more about Peter from his obituary.
This event is co-hosted by a number of local organizations, including:
Concord Public Schools
First Parish in Concord, Immigration Justice Task Force, Racial Justice Action and Environmental Action Team
ConcordCAN! - the Concord Climate Action Network
Cooler Concord
Mothers Out Front Concord
League of Women Voters of Concord-Carlisle
Trinitarian Congregation Church
West Concord Union Church
Congregation Kerem Shalom
Concord Free Public Library
Dignity in Asylum
The Umbrella Arts Center
Na'aseh - we will act - social justice group of Congregation Beth Elohim
Environmental Group at Newbury Court