Aug. 2 Updated Face Mask Policy
August 2, 2021 by Stewart Ikeda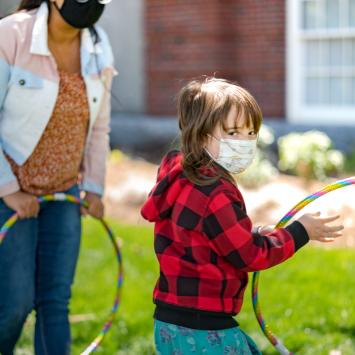 Updated August 26, 2021: 
Out of an abundance of caution and a commitment to protect the most vulnerable members of our community, including our unvaccinated youth camps and classes population, The Umbrella has re-instituted a policy requiring visitors, artists, staff and students to wear a mask in indoor public areas at 40 Stow Street, regardless of vaccination status.
This policy is in keeping with updated CDC guidance for vaccinated individuals, and comes amidst the CDC's rating of "High level of Community Transmission" in Middlesex County.
Areas affected include but are not limited to classrooms, gallery, ceramic studios, artist lounge, offices, theater spaces and hallway common areas.
Please also note that effective through October 31, all adults registered for classes are required to provide proof of full vaccination or negative PCR COVID-19 test taken within 72 hours of the time of entry. See Arts Education policy updates here.
Thank you for doing your part to protect all our creative community!

Photo credit: Ron Mann