Arts Advocacy Day is a Week Away!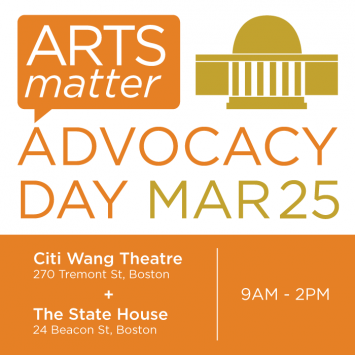 On March 25, The Umbrella is partnering with MASSCreative for Arts Matter Advocacy Day, to show our state political leaders that arts matter in Massachusetts.  
Beginning at the Citi Wang Theatre in downtown Boston, Arts Matter Advocacy Day will bring together the statewide creative community for a half-day event, featuring speakers, performers, connecting with colleagues, and an "Arts Matter March" to the State House to meet with our legislators.
RSVP to the event and help spread the word throughout the creative community.  Let's fill the theatre with supporters to show how much #ArtsMatter!
The Umbrella is organizing a carpool from Concord to Boston and back for the event.  If you are interested, email Miranda Aisling Hynes at miranda@theumbrellaarts.org.