Article: Family Drama and realism in "A View from the Bridge"
November 19, 2018 by Stewart Ikeda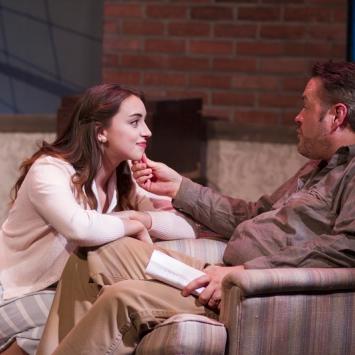 A new review by Linda Chin in Boston's Sampan (舢舨) newspaper recently took a family-drama-themed angle on the Thanksgiving theater season.
"With Thanksgiving on the horizon," Chin observes, "Greater Boston audiences with an appetite for family drama can experience two plays of the Great American living-room genre this November. Both plays depict American families in search of stability and happiness at the Umbrella Performing Arts Company's production of A View from the Bridge by Arthur Miller and Fresh Ink Theatre's reading of new play Someone Who Isn't Me by Michael Hisamoto. They demonstrate that even in the digital age of shortened attention spans, dialogue-heavy realism is a durable stage genre with cross-generational appeal."
Full review, On stage: 'Someone Who Isn't Me,' 'A View From the Bridge'