Announcement: Umbrella Annex Closes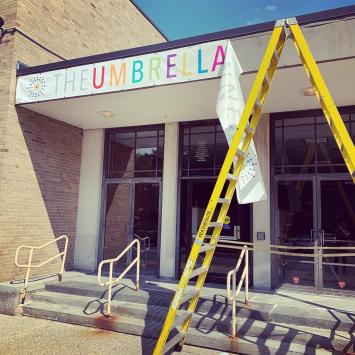 After two years of hosting several Umbrella programs including The Umbrella Arts Education, The Umbrella Performing Arts, and The Umbrella Volunteer offices, the temporary Umbrella Annex at 57 Old Rd. to Nine Acre Corner (ORNAC) in Concord, MA has ceased operations. With renovations and new construction at 40 Stow Street now approaching completion, operations for those programs will begin moving back into The Umbrella's main building in Concord Center beginning August 1. Starting in August, classes, summer camps, vacation week programs and Umbrella Stage Company productions will resume in their new spaces.
Meanwhile, most other administrative functions will continue to operate out of The Umbrella's temporary offices at 49 Sudbury Road during the transition back into 40 Stow Street through mid-August.