About Time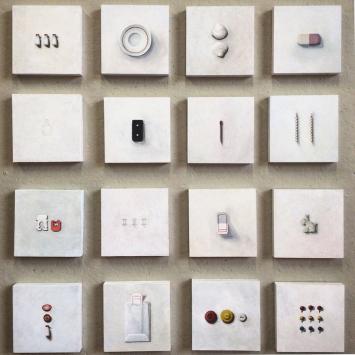 -written by The Umbrella's 2015-2016 Artist-in-Residence, Sarah Fagan
It's Earth Month at the Umbrella. As a nod to the gallery's current Mother Earth-revering show entitled "It's About Time," I write about just that.
In the late fall, it is hard to watch daylight slip away. Days shorten at a seemingly alarming rate, taking me off guard year after year. And turning back the clocks? Goodbye, Vitamin D.  Goodbye, endorphins. That being said, I notice a similar difficulty adjusting to the lengthening of days in late winter and early spring. It is the element of surprise that makes me keenly aware of time's passing. The sun lingers, minutes longer, until we spring forward a full noticeable hour. Time asserts itself. And for a while, I notice time in a way one might temporarily notice and appreciate everyday activity after recovering from a sickness or injury.
This year, daylight saving coincided roughly with the halfway point of my residency at the Umbrella. One day, I crossed that temporal threshold at which I had more time in my studio behind me than in front of me. This was a subjective, personal splitting of time, yet the sun helped me mark it. In the winter, darkness beckoned me to curl up with a book or movie after dinner. Now the sun screams, "Go back to the studio!" So I do. I thank the sun for keeping me on task in the second half of my gift of time and space.