About Hundred Days at The Umbrella
January 30, 2020 by Stewart Ikeda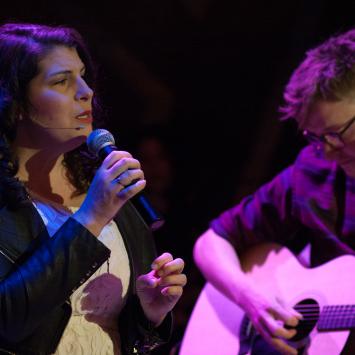 By Gail Gauthier
The Umbrella Stage Company is proud to present a Regional Premiere of the original artistic production of HUNDRED DAYS.
This true love story about Abigail and Shaun Bergson is uncensored and heart rending.  The Bergsons tell their memoir in punk-folk music style that at times feels angry then moves into sweet chords.  It is their love story of uncertainty after taking a leap to love, then holding on in fear of the loss. As it seems to move between waking and dream worlds, it asks the question, "What would you do if you only had a hundred days to live?"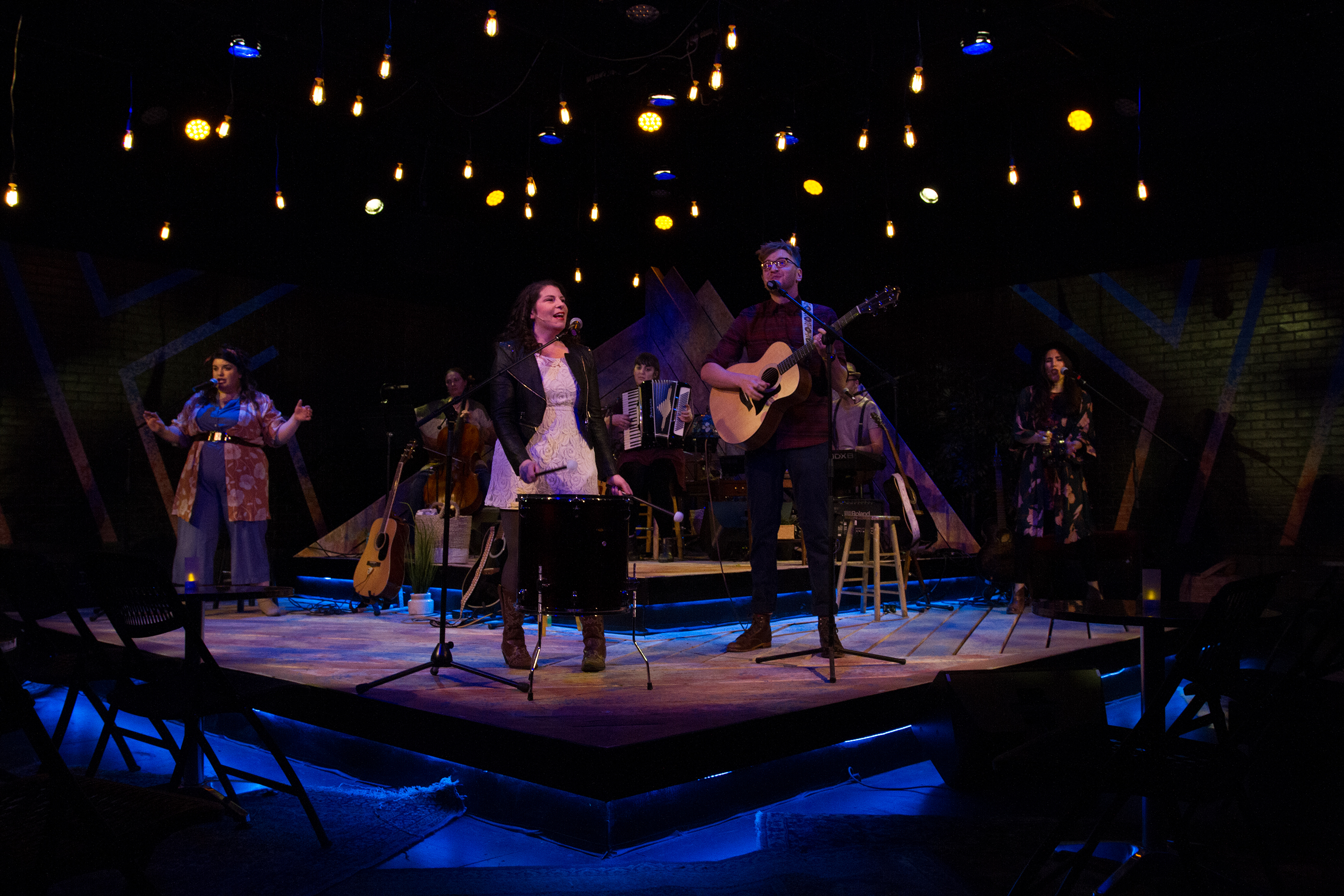 This play began in 2014 at Z Space in San Francisco, one of the leading labs for new opportunities in American Theatre. In 2017, it opened in the NY Theatre Workshop, an influential off-Broadway Theatre for new works, where it received a variety of rave reviews – "takes your breath away, creating memories in etching eloquent lines and infectious melodies, shines light into darkness, and an extraordinary stage performance."
This play opens at The Umbrella Stage Company in its 100-seat, newly constructed Black Box Theater. It is fascinating to watch the stage transform between the back-to-back productions of Hedwig & the Angry Inch to Hundred Days by the creative crew.  Nearby, in a small box, sits a model of the new set, designed by Ryan Bates, which essentially sat hidden beneath the Hedwig set waiting for a "quick change".
There are two actors who may be familiar if you saw Hedwig – Kirk Vanda* and Vanessa Calantropo. They are returning to bring this play to life with their exciting musical and performance talent. The other talented actors in full rehearsal are Jess Andra (Abigail) and Andrea Giangreco.
The Umbrella Stage Company is Greater Boston's newest professional theater. We could not be more excited to be able to bring this engaging original play to you.
Gail Gauthier writes volunteer reviews and rehearsal notes for The Umbrella. Photos on this page by Gillian Gordon.