2018-2019 Artist-in-Residence Exhibition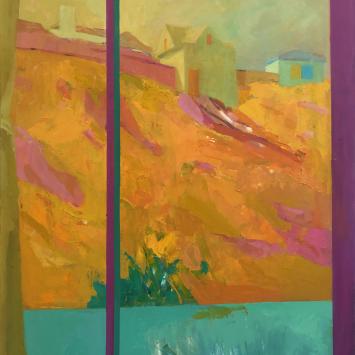 2018-2019 Artist-in-Residence Exhibition
Nicholas Mancini
August 1 – September 15, 2019
Reception: Friday August 9, 7:00-9:00 pm
The Umbrella Community Arts Center (Concord, MA) is pleased to present an exhibition of works by yearlong artist-in-residence Nicholas Anthony Mancini. The exhibition comprises paintings and one print made by Mancini during his 2018-19 residency at The Umbrella. This exhibition will be the artist's first since he graduated from Boston University's MFA program in 2017.
Mancini's oil paintings focus on how we identify our sense of place as we navigate our surroundings. In many works the viewer's location is disrupted, the gaze moves between multiple spaces, surfaces shift from spacial to flat. Mancini's subjects include spaces that are intimate and familiar as well as public and unexplored. He is interested in the juxtaposition of a space embodying memories and emotions and a space void of personal attachment. The paintings exhibit dualisms, images within images, framing devices that truncate and divide, and geometric organization. Mancini paints in close color relationships, relying more on subtle shifts in temperature rather than contrasting values.
Mancini continues his examination of space in his 'viewfinder' paintings. The artist employs a translucent polyester as his substrate which enables him to trace the motif directly onto the fabric in acrylics. This process challenges the idea of perception existing on a single plane and having a fixed point. The single work on paper is a blind embossment depicting two rectangles that insinuate windows looking out on a landscape.
On view at The Umbrella Arts Gallery, 40 Stow St, Concord, MA from August 1st – September 15th, the opening reception will be held Friday August 9th, 7 – 9 pm.  
BIOGRAPHY
Nicholas received his BFA from The School of the Museum of Fine Arts, Boston, MA in 2009. He has been an apprentice to Odd Nerdrum in Stavern, Norway as well as an Artist-in-Residence at Manifest Gallery, Cincinnati, OH. In 2015 Nicholas was awarded an Elizabeth Greenshields Foundation Grant as well as a Constantin Alajalov Scholarship. In 2016 he received the Boston University Anderson Ranch Printmaking Scholarship. Nicholas finished his MFA at BU in 2017, receiving the John Walker Graduate Award. Nicholas teaches at Boston University as well as the Montserrat College of Art.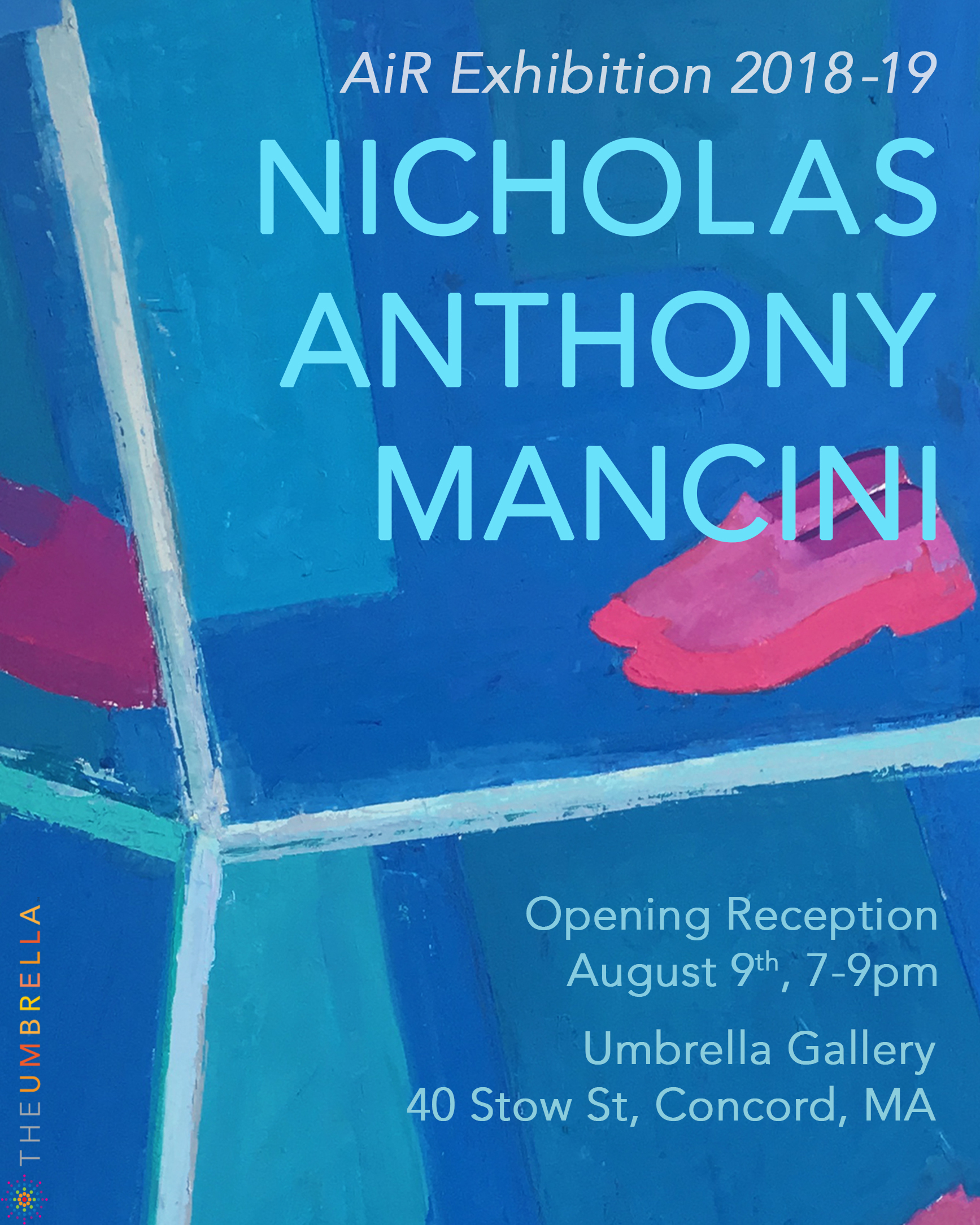 Click to View Images from this Page at Full Size: