StoryArt: Children's Book Illustration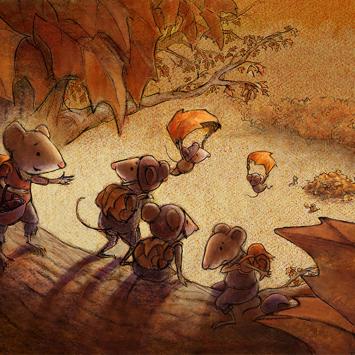 StoryArt: Children's Book Illustration
September 26 - November 3 2019
Work by eight award-winning Massachusetts-based illustrators: Priscilla Alpaugh, Sarah S. Brannen, Shawn Fields, Wayne Geehan, Brian Lies, Julia Miner, Ilse Plume, Nicole Tadgell
Before the written word, humans used art to tell stories, to share their experiences and emotions, to shine a light on the world. The word illustration derives from the same root as the word illuminate. Today, more than ever, children's books help create a world where hopes and dreams can thrive, to transport us all beyond the everyday world we live in.   
Eight Massachusetts children's book illustrators share their work in StoryArt, an exhibition of original book illustration. These award-winning illustrators each have found their own way to tell stories with their art, introducing children and adults to a magical world of art, history, science, nature, fantasy, and stories of all kinds. This is a rare opportunity to see book art up close, learn more about the illustration process, and meet the creators. Exhibiting illustrators will be available to autograph copies of their books at the opening reception and panel discussion in addition to workshops and hands-on activities for all ages.
Public Programs
Opening Reception: Thursday October 3, 5:30-7:30pm
Artist Roundtable: Wednesday October 16, 7:30-9:00pm. Hosted by Gregory Maguire, presented as part of the Concord Festival of Authors
Monument Maker Interactive Talk with the Illustrator and Author
Sunday October 27, 2:00-4:00pm, presented as part of the Concord Festival of Authors, reception to follow.
Free and open to the public, registration requested.
Join author Linda Booth Sweeney and illustrator Shawn Fields in a program about the life and artwork of Concord-sculptor Daniel Chester French.  In the new award-winning book, Monument Maker, a young Daniel Chester French finds a passion and talent for making.  This love only grows over the years and culminates in his largest artistic endeavor – The Lincoln Memorial. In addition to getting an inside look at the story, this is an opportunity to learn about the artist's process through demonstrations and hands-on activities. Suitable for an attentive audience of any age, especially good for tween and teens. 
 
Family Story Day: Saturday November 2, 1:00-3:00pm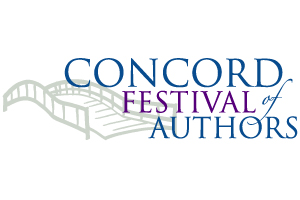 About the Illustrators
Priscilla Alpaugh
Priscilla Alpaugh studied illustration at Massachusetts College of Art and the University of Massachusetts, Amherst. She did her graduate studies at Syracuse University.  While raising her family she made art whenever she could. Priscilla moved into a studio at ArtSpace Maynard in 2001. While her kids grew up she did logo design, murals, painted traffic signal boxes, made t-shirts and greeting cards and did several book projects for self-publishing clients. As her kids moved on to college she started illustrating full time. Her first picture book came out in 2015. She lives in Greater Boston with her husband. They have two grown children. Priscilla illustrated Solomon Sire and the Fantastic Fib, by Diane Root; Hold This! by Carolyn Scoppettone; Don't Eat That! By David Cicarelli and I Love You Still by Margaret Scofield. She was the winner of the Portfolio Showcase Award at the 2015 NESCBWI Spring conference. Priscilla's illustrations have been shown at the Danforth Museum, Pine Manor College and LaSalle University. She is a member of the New England Society of Children's Book Writers and Illustrators, and the American Society of Bookplate Collectors and Designers.
Sarah S. Brannen
Sarah S. Brannen is the award-winning illustrator of over 20 books for children. She is the author and illustrator of Bear Needs Help, Madame Martine, Madame Martine Breaks the Rules, Uncle Bobby's Wedding, and the forthcoming Perfect. Sarah illustrated Seashells: More Than a Home and Feathers: Not Just For Flying, as well as many other books. Feathers won the SCBWI Crystal Kite Award, the John Burroughs Association Riverby Award, the Cybils Award, the Nerdy Book Club Award, the Illinois Monarch Award, and it was an ALA Notable Book. Sarah is represented by The Chudney Agency. Visit her online at
www.sarahbrannen.com
.
Shawn Fields
Shawn Fields' interest in drawing began early. Pursuing that interest, he received a BFA in illustration degree at the School of Visual Arts, studied anatomy at the Arts Student's League in New York, and received an MFA in painting from the New York Academy of Art. His work has been exhibited at ArtBasel Miami, Forbes Gallery NYC, Arcadia NYC, and is collected worldwide. Currently represented by Dowling Walsh Gallery in Rockland Maine, Shawn lives in Mill River, Massachusetts.
Wayne Geehan
Wayne Geehan was born in 1947 in Hartford, Connecticut, and he spent his formative years growing up in Manchester, Connecticut. An avid reader with a love of history and art, Wayne knew in high school that the field of illustration was what he wanted for his career. After high school, Wayne went to and graduated from the Art Institute of Boston (it is now merged with Lesley University) in 1969. He served in the military and is a Vietnam veteran.
For over 45 years Wayne has been in the art field as a freelance commercial artist and illustrator. For his first 20 years as a commercial artist, he illustrated jigsaw puzzles, designed and illustrated board games, wrote and illustrated three mystery stories, created rubber stamps, and illustrated fantasy and science fiction stories. During those years he did logo designs for clients and drawings for advertising, along with package design for various products. In the last 25 years Wayne has illustrated twenty children's books for various book publishers. Wayne illustrated the very successful and popular Sir Cumference Math Adventure series for Charlesbridge Publishing. These books are found in bookstores, schools and libraries across the U.S. and Canada, and they are sold in Europe, Russia, China and South Korea. Wayne is an artist member of the Society of Children's Book Writers and Illustrators, The Society of Illustrators, and he is a published member of the Mystery Writers of America. He lives in Acton, MA with his wife Susan. They have four grown children and three, soon to be four, grandchildren.
Brian Lies
Brian Lies is a 2019 Caldecott Honor-winner for The Rough Patch, a picture book about hope after loss.  He is the author and/or illustrator of more than two dozen other books, including his NY Times-bestselling bat series (Bats at the Beach, Bats at the Library, Bats at the Ballgame and Bats in the Band).  Born in Princeton, NJ in 1963, Brian studied psychology and literature at Brown University, and then attended the School of the Museum of Fine Arts, Boston.  He became an editorial illustrator with publications such as The Boston Globe and The Christian Science Monitor, and then turned his attention to his longtime dream, children's books.  His first illustrated book was published in 1990.
Julia Miner
A few years after receiving a Masters from the Yale School of Architecture, Julia Miner embarked on a solo bike trip through Europe. Sketching and photographing inspiring places, she realized she was drawn as much to the light hitting the landscape and buildings as to the architecture itself.  She left her job at a well-known Connecticut firm and opened her own design office, giving her the flexibility to do more art and to study painting at the Vermont Studio Center and illustration at the DeCordova Museum. During a decade in Arizona, while starting a family and doing award winning architecture work, Miner finished illustrations for The Shepherd's Song and The Unbreakable Code. Back in Massachusetts, she illustrated The Lighthouse Santa and Save Our Stream. Illustrations from the Unbreakable Code in private collections were gathered to hang in a show at the University of Arizona commemorating the 7th anniversary of Pearl Harbor (2016). They were also part of a traveling group exhibit on Picture Book Art with the Arizona Commission on the Arts (1997-1999). The Unbreakable Code won the Arizona Governor's Fourth Grade Literacy Book of the Year (2006) and the Western Writers of America Spur Award, Picture Book Category (1996), and was a Smithsonian Notable Book of the Year (1996). Miner enjoys sharing the process of making a book, a painting, or a building with all ages, with author/illustrator visits to schools, and teaching college and adult classes. She lives in Concord and owns the local firm, East Side Studio Architects (essarc.com). During down time with family and friends she enjoys the outdoors, especially kayaking and "plein air" landscape painting.  
Ilse Plume
Ilse Plume's book The Bremen-Town Musicians won the 1981 Caldecott Honor. Her other books include The Twelve Days of Christmas, Saint Francis and the Wolf, Night Story, The Hedgehog Boy, The Year Comes Round, The Story of Befana and The Velveteen Rabbit. She is also a recipient of the Ezra Jack Keats Fellowship. Ilse is of Latvian and Lithuanian descent and came to the U.S. with her family at the age of six. She was inspired to illustrate children's books by her daughter Anne-Marie. Her love of folklore from around the world was nurtured by her grandfather.  Ilse received her BFA and MFA from Drake University, and studied printmaking at the Santa Reparata Studios in Florence, Italy. Recently teaching at Tufts/SMFA, she has previously taught at RISD, MCAD, Simmons College, Radcliffe Seminars, the De Cordova, and the Emerson Umbrella Center for the Arts. Currently Ilse is a resident artist at The Umbrella, where she continues to dream and create art.  
Nicole Tadgell
Nicole Tadgell is the award-winning illustrator of more than thirty picture books, including Astronaut Annie, Follow Me Down To Nicodemus Town and Nelson Madela: From Prisoner to President. Astronaut Annie was one of five books chosen by "Story Time From Space" to be read on the International Space Station in 2019. Nicole's books have won many awards, including Arkansas Diamond Primary Book Award. First Peas to the Table won the 2016 Foundation for Agriculture's Book of the Year and the 2013 Growing Good Kids Excellence in Children's Literature Award. Josias, Hold the Book received both the Américas Award and the Growing Good Kids Award in 2006. Fatuma's New Cloth was the 2003 Children's Africana Book Award recipient. Visit Nicole online at
www.nicoletadgell.art
.