The Umbrella @ Home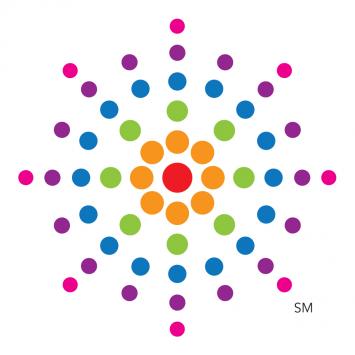 About The Umbrella @ Home Classes and Workshops 
The Umbrella has suspended all in-person arts education classes and workshops until further notice. Meanwhile, we are offering online arts experiences, as well as free at-home DIY creative activities and artists demos on a rolling basis through The Umbrella @ Home.  Please check back frequently to our Current Classes section or subscribe to our newsletter for updates.
Additionally, we are now offering clay purchasing and firing! For more information go to our Ceramics @Home page!
More Information About Online Arts Education with The Umbrella @ Home
Most art classes and workshops will be conducted through Zoom.  Additionally for classes that want more functionality, we have invested in setting up Google Classroom for The Umbrella. 
We have detailed step-by-step instructions available for the initial set up of Google Classroom on The Umbrella @Home's Frequently Asked Questions page.
We are running 2-month online semesters with classes typically running 4-6 weeks.  See projected schedule below.
We are offering a wide variety of classes that meet regularly, workshops that meet once or twice, and art activities that can be downloaded and viewed on demand. 
We are working with some of your favorite teachers to make our online art experiences of the highest possible quality, secure, easy, affordable, and a great way to connect with a community of other artists.
Schedule of Online Arts Education
Summer Session: July/August - Registration opens early June
Fall Session I: September/October - Registration opens early Aug
Fall Session II: November/December - Registration opens early Oct
Winter Session: January/February - Registration opens early Dec
Spring Session I: March/April - Registration opens early Feb
Spring Session II: May/June - Registration opens early April
---
What Students Are Saying About The Umbrella @ Home Classes
"Navigating electronics with clay on your hands is a challenge, but Liz managed it well and created a relaxed, engaging space virtually."
"Kat is an outstanding instructor! Excellent explanations of assignments and great examples. Always positive in her feedback."
"Mrs. A [Lois Andersen] on was SO much fun and really kept the girls in the class chatting and creating, which they so desperately needed during this time. She has a lovely sense of humor and whimsy that my daughter connected with immediately."
---
SUMMER ARTS @ HOME
Special Note for Summer Camps 2021: Our partnership camp, Arts & Rec will NOT be held Summer 2021 due to the ongoing complications and public health concerns related to COVID-19.
Summer Arts Under The Umbrella, our flagship summer camp for 2021, is currently being planned.  As with so many things in the COVID-19 era, we are planning for a flexible hybrid model camp with portions that will be in person, outdoors, and online.  We await further guidelines from the Concord Board of Health on 2021 camp regulations to determine which options The Umbrella will impliment. 
---
The Umbrella @ Home Survey
We want to know what classes you're interested in! Fill out our survey and let us know the kind of classes that you would like to see online at The Umbrella.
---
Teacher Tips and Tricks
If you are teaching online through The Umbrella and are looking for additional resources, you can find them on our Teacher Tips and Tricks Page.
---
New Teachers
The Umbrella is always interested in new programs and teachers. If you are interested in teaching at The Umbrella, you can apply using this form. Thank you!