The Umbrella @ Home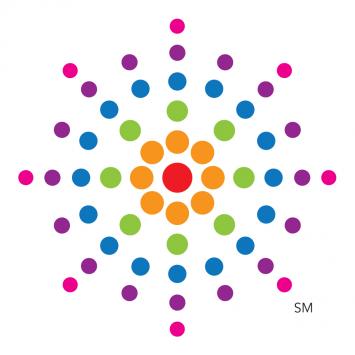 About The Umbrella @ Home Classes and Workshops 
The Umbrella has cancelled all in-person arts education classes and workshops until further notice. Meanwhile, we have been hard at work investing in our ability to offer the best possible online arts education experiences that you have come to expect from The Umbrella. We will be adding online arts instruction opportunities, as well as free at-home DIY creative activities and artists demos on a rolling basis, so please check back frequently to our Current Classes section or subscribe to our newsletter for updates.
Additionally, we are now offering curbside clay purchasing and firing through The Umbrella! For more information on our curbside clay policies, go to our Ceramics @Home page!
More Information About Online Arts Education with The Umbrella @ Home
We have invested in setting up Google Classroom for The Umbrella.  With few exceptions, like Zoom, most art experiences will be set up in and conducted through Google Classroom. 
We have detailed step-by-step instructions available for the initial set up to help anyone access the art education experiences. 
We are anticipating running 2-month online semesters with classes running no more than 6 weeks.  See projected schedule below.
We are offering a wide variety of classes that meet regularly, workshops that meet once or twice, and art activities that can be downloaded and viewed on demand. 
We are working to make the online art experience at The Umbrella of the highest possible quality, secure, easy, affordable and a great way to connect with the community of other artists.
We are working with some of your favorite teachers including: Mike Roche, Elizabeth Noonan, Becky Bearse, Renu Goyal, Lois Andersen, Kat O'Connor, Gillian Fraiser, Joy Buell, Alex Salzberg, Janet Scudder, Sarah Scoville, Alicia Herman, CC King, Sarah Bettencourt, and more.
For more information, check out The Umbrella @Home's Frequently Asked Questions page. 
Projected Schedule of Online Arts Education 2020-2021
Spring 2020 Session: May/June - Registration opens early April.
Summer 2020 Session: July/August - Registration opens early June
Fall 2020 Session I: September/October - Registration opens early Aug
Fall 2020 Session II: November/December - Registration opens early Oct
Winter 2021 Session: January/February - Registration opens early Dec
Spring 2021 Session I: March/April - Registration opens early Feb
Spring 2021 Session II: May/June - Registration opens early April
---
What Students Are Saying About The Umbrella @ Home Classes
"I have not taken an in-person class with Mike so this was my first experience with him as a teacher. I thoroughly enjoyed the class. I found his pacing to be excellent, the videos he posted had lots of information, he was very willing to share his knowledge and answer our questions."
"Navigating electronics with clay on your hands is a challenge, but Liz managed it well and created a relaxed, engaging space virtually."
"Mike is a great teacher to begin with, and is obviously comfortable with and enthusiastic about teaching online. I found his posted videos super helpful and the online interactions with the class were fun! ... Once again - Mike, you ROCK!"
"Mike is great. Videos were fabulous. Class was fun and I learned a bunch."
"Kat is an outstanding instructor! Excellent explanations of assignments and great examples. Always positive in her feedback."
"Mrs. A [Lois Andersen] on was SO much fun and really kept the girls in the class chatting and creating, which they so desperately needed during this time. She has a lovely sense of humor and whimsy that my daughter connected with immediately."
---
SUMMER ARTS @ HOME
Special Note for Summer Camps 2020: Our flagship camp, Summer Arts Under the Umbrella, our partnership camp, Arts & Rec have been cancelled due to the ongoing complications and public health concerns related to COVID-19.
Instead of our in-person camp we have designed an @ Home option for parents and caregivers looking to add more art and creativity to the long summer days.
Summer Arts @ Home is a project-based, collection of art activities and creative adventure expereinces designed for families and kids that we are loosely

referring to as a "treasure box."
We have collected and curated the many talents of our excellent summer teachers and art consultants who have contributed to eight themed weeks of amazing stuff to make and do.  Let the summer fun begin!
---
The Umbrella @ Home Survey
We want to know what classes you're interested in! Fill out our survey and let us know the kind of classes that you would like to see online at The Umbrella.
---
Teacher Tips and Tricks
If you are teaching online through The Umbrella and are looking for additional resources, you can find them on our Teacher Tips and Tricks Page.
---
New Teachers
The Umbrella is always interested in new programs and teachers. If you are interested in teaching at The Umbrella, you can apply using this form. Thank you!