Artist-in-Residence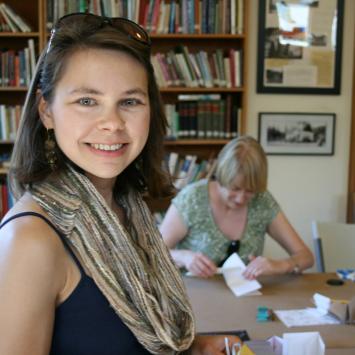 Applications for the 2016-2017 Artist-in-Residence are now open!
The Umbrella's Artist-in-Residence program supports an emerging artist within the first five years of their career.  For twelve months, the accepted artist is offered the use of Studio 320 at the Umbrella and a one bedroom cottage within walking distance, free of charge.  
During their year-long residency, the artist is expected to complete a new body of work that is displayed in a culminating month-long exhibit. In addition to working in their studio, the artist completes three community presentations that engage both The Umbrella community and the greater Concord community in their practice.
This program started in 2014 with our first artist-in-residence, Nina Earley.  Nina is an interdisplinary artist whose conceptual work includes cyanotpes, printmaking, photography, and fiber.  Her work was on display in Across the Land and the Water from August 17 - September 15, 2015.
Our 2015-2016 Artist-in-Residence, Sarah Fagan, is a realistic painter of still lives.  Her work focuses on the meaningful use of emptiness.  Sarah gave her first community presentation on November 19, 2015.  She will give her second presentation on Thursday, March 24 at 7:00 pm.  In the meantime, you can read Sarah's monthly blog posts documenting her residency.
Sarah's artwork is current on display in:
New Hampshire Biennial, New Hampshire Institute of Art, Manchester, NH December 3, 2015 - January 11, 2016
30 Below, Cambridge Art Association, Cambridge, MA January 9 - 28, 2016
Nina Earley's Testimonial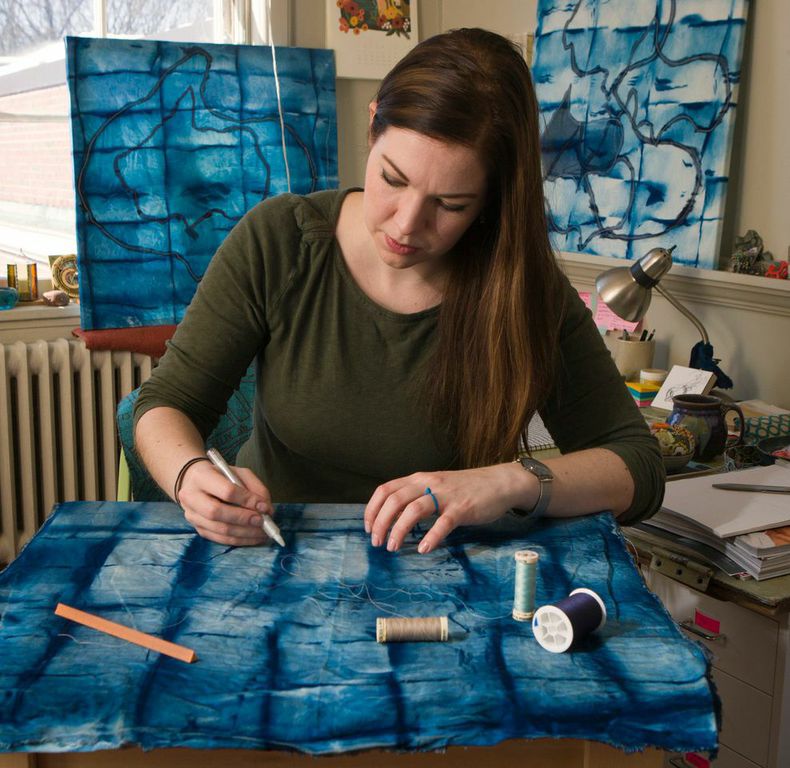 "For an artist who has just finished graduate school, two of the most precious commodities are time and space. Leaving the structure of school, with its deadlines and feedback, and finding a way to establish a studio practice is a daunting task. This residency has given me exactly what I had been missing: a place where I can make art, complete with fellow artists with whom daily interaction is stimulating, and the time to figure out how my studio practice realistically fits into my every-day life. The opportunity to create and lead a collaborative project with fellow artists has allowed me to have meaningful conversations and learn about this historically rich area in a way that would not have been possible without this opportunity. As my work continues to change and I continue to make connections within this encouraging community of artists I am excited to see how this residency continues to impact my practice and work. This experience came at the perfect time in my life, and I would encourage anyone who is hoping to focus on his or her art, while exploring a new region, to apply." - Nina Earley, Artist-in-Residence for 2014-2015