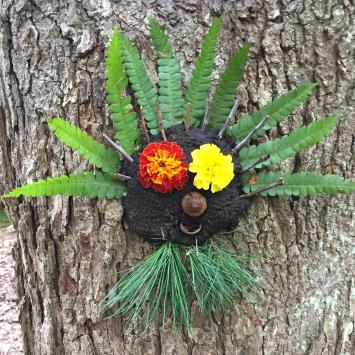 About
Due to the Covid-19 pandemic, in-person birthday parties at The Umbrella have been suspended until further notice.
Join us for your child's next birthday party! Our skilled instructors offer weekend birthday parties with several choices of activities.
Parties are scheduled for two hours:
Saturdays between 10am – 6pm
Sundays between 10am – 3pm
The first 90 mins, the kids create art. Kids work with an experienced instructor to create various arts and crafts using natural materials! Birthday projects and themes can be tailored to your child's interests for their special day.
The second 30 mins, you enjoy your party: food, cake, presents, and/or games! You may bring your own food, or order food from any of our local restaurants. Parents may bring decorations to hang in the room. (Note: we do not allow permanent decorations or piñatas)
---
Party Project and Theme Ideas:
Flower suncatchers
Pet rocks
Twig boats
Nature wands
Nature portraits
Wire-wrapped stone jewelry
Flower crowns
Pinecone animals
Nature wind chimes
Leaf & flower prints
---
 Costs
• $150 for a party of 10 or less. With the exception of toddlers accompanied by a parent, any guest who creates a work of art will be counted.
• There is an additional charge of $15 per child up to 20.
• Parties over 20 require advanced notice and are subject to room availability. The base cost for a party over 20 is $300, with $10 for each additional child over 20.
To reserve your birthday party, please fill out the this form. Please try to book parties at least one month in advance.
For more information, contact Caroline Provost, Arts & Environment Coordinator, at 978-371-0820 x213 or email caroline@theumbrellaarts.org.
Also look at our Arts Education birthday party program!