Jess Muise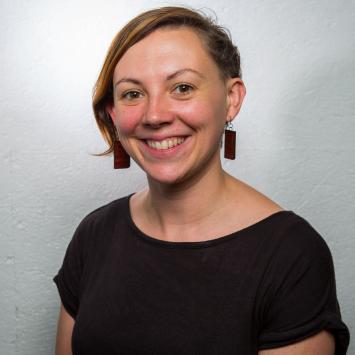 As an artist, educator and community builder, Jess has always been drawn to creation as pedagogy which, as an act of transformation, helps us better understand each other and ourselves. 

Her current work includes supporting community of more than sixty artists and curating the arts gallery at The Umbrella Community Arts Center, serving as treasurer for CraftMass, and is a member of the Boston Community Leaders Fellowship Program. Her past experience includes more than a decade of teaching in the arts, operations and training at e-commerce giant Wayfair, streamlining graduate admissions operations at MassArt, and serving as the Member Services and Outreach Manager at Artisan's Asylum, a 40,000 square foot community workshop in Somerville, MA. Lending her skills various shared cultural and community spaces, she recently volunteered as an adviser for the Boston Mini-Maker Faire, a grant adjudicator for the Somerville Arts Council, led development campaigns for various grassroots dance organizations, and is now an advisor to The Village Art Room and Center for the Arts at the Armory. She had the pleasure of serving on the Artists Committee for National Choreography Month (NACHMO) and produced and curated NACHMO Boston for its first five years.

Now enrolled in National Arts Strategies Executive Program in Arts and Culture through UPenn, Jess holds BA with honors from New York University's Gallatin School of Individualized Study in Dance in Education as Transformative Pedagogy and pursued graduate studies in dance education, performance and economic development at the University of KwaZulu-Natal in Durban, South Africa. She also holds certificates in permaculture design and master gardening, and enjoys working at the intersection of art and the environment.