Jerry Wedge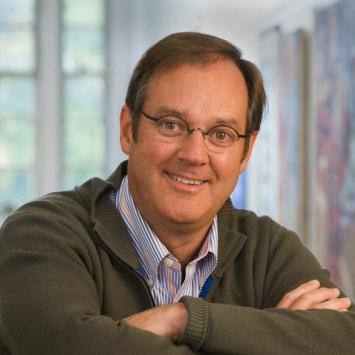 Jerry Wedge was hired as the Executive Director of The Umbrella in January of 2012.  After a long and fulfilling career as an architect, three terms on the Concord Public School Committee and Concord-Carlisle Regional School Committee, and a brief tenure as the COO for a Cambridge non-profit, Jerry brings his vast experience of planning, community building, and problem solving to The Umbrella.
He received a degree in Architecture from Syracuse University in the early 80's, and while many of the present staff at The Umbrella were in diapers, Jerry was practicing Architecture; working on projects primarily for public and non-profit institutions.  After starting his own practice in 1999, he began a second career in volunteering and it was this experience where he developed a love for the mission driven organization.  He has had a studio on the third floor of The Umbrella since 2005 and began painting in 2008, which he tries to get to (not so successfully) whenever he can.
Jerry has spent the past 30 years integrating the principles of creativity and practicality; understanding that successful projects need the vision to entice engagement and the structure to make them real.  These traits suit him well in stewarding the many programs of The Umbrella Arts Center, and leading this wonderful organization to realize its full potential.