Jennifer Schünemann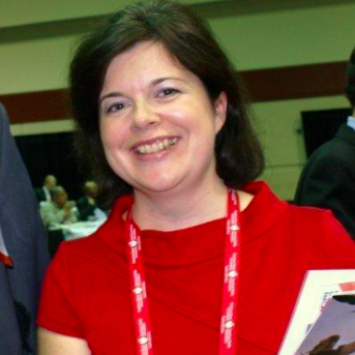 Ms. Schünemann is a publisher, mentor, and proven, successful entrepreneur in the world of international medical publishing. Her early contributions include work on an international HIV/AIDS research project at the Harvard School of Public Health, and heading the international business development department at the prestigious New England Journal of Medicine.
She started her first company at age 32. In 2014, she sold her company, The Goodwin Group International, to SAGE Publications Inc. At the time of sale, Ms. Schünemann's hallmark publication, MD Conference Express, reached more than 1 million medical practitioners in more than 95 countries, in 16 languages. This unique project pioneered a completely new way of communicating pre-published data from international medical conferences.
Upon joining SAGE, Ms. Schünemann was appointed to the Senior Management Group, tasked with leading the 1500+ employee organization with principal offices nationally and internationally.
In 2016, Ms. Schünemann founded the New England chapter of Durga Tree International, a global charity organization that fights human trafficking through educating and economically empowering survivors of modern slavery. This unique approach combines her entrepreneurial spirit with a genuine passion to make the world a better place, even involving mentoring young people for effective organizational change.
Ms. Schünemann's love of the arts began at a very young age, when she played the role of "Clara" in a Nutcracker production in her kindergarten class. From there, she pursued musical training and drama opportunities in school including being a member of an improvisational comedy troupe called "Without a Net" throughout college. She is delighted to discover The Umbrella Arts Center, where she worked closely with her husband, Wilson, to produce the Breaking the Mold guitar exhibit, symposium, and concert. More than 1500 visitors attended from across the country and from Canada and Germany. Visitors included curators from both the MFA and the MET.
Ms. Schünemann speaks four languages, and has traveled to 48 countries. She holds a dual Bachelor's of Arts Degree from the University of Pennsylvania, and has studied and lived abroad in Paris, France. She is a Chairman Circle member of the French Heritage Society, and a member of the American Friends of Lafayette.