Jenn Wood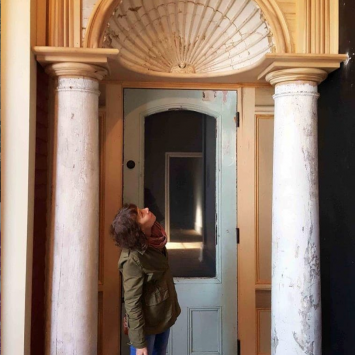 Jenn greatly enjoys teaching art courses and producing work at her studio. Her work is painting/mixed media and photography. It is influenced by nature, decay, and renewal. Content may allude to ocean, environment, or psychology. Often Jenn's work reflects a desire to interpret time and memory as tangible imagery. It is also rooted in a deep concern to protect the ocean and natural world.
Jenn's work has been included in exhibitions in galleries and museums, in Brooklyn, NYC, Los Angeles, New Britain CT, and Boston, Cambridge, and Provincetown, MA. It is included in private, museum, and corp. collections in New England, Chicago, Los Angeles, CT, and NYC.
Jenn earned a BFA at MA College of Art and an MFA at UMass Dartmouth CVPA, she completed additional courses at SMFA Boston and Pilchuck Glass School in Washington. She has taught art and photography courses at MA area colleges and art centers for many years.
Follow Jenn on Instagram!