Films
The Umbrella's two newly opened theater spaces provide facilities for film screenings at various times throughout the year. Partners such as Concord Film Project normally hold regular monthly film screenings that may be paired with meals provided by local restaurant partners. Film exhibitions recently planned and impacted by the pandemic included an Earth Month film festival, monthly Little Women screenings, and others -- but we look forward to safely re-opening our theaters for film exhibition soon. Meanwhile, we have been pleased to help copresent film exhibitions with excellent partners by means of outdoors and virtual exhibitions, and will continue to share opportunites for our community to engage with creative and thought-provoking film experience here.
PREVIOUS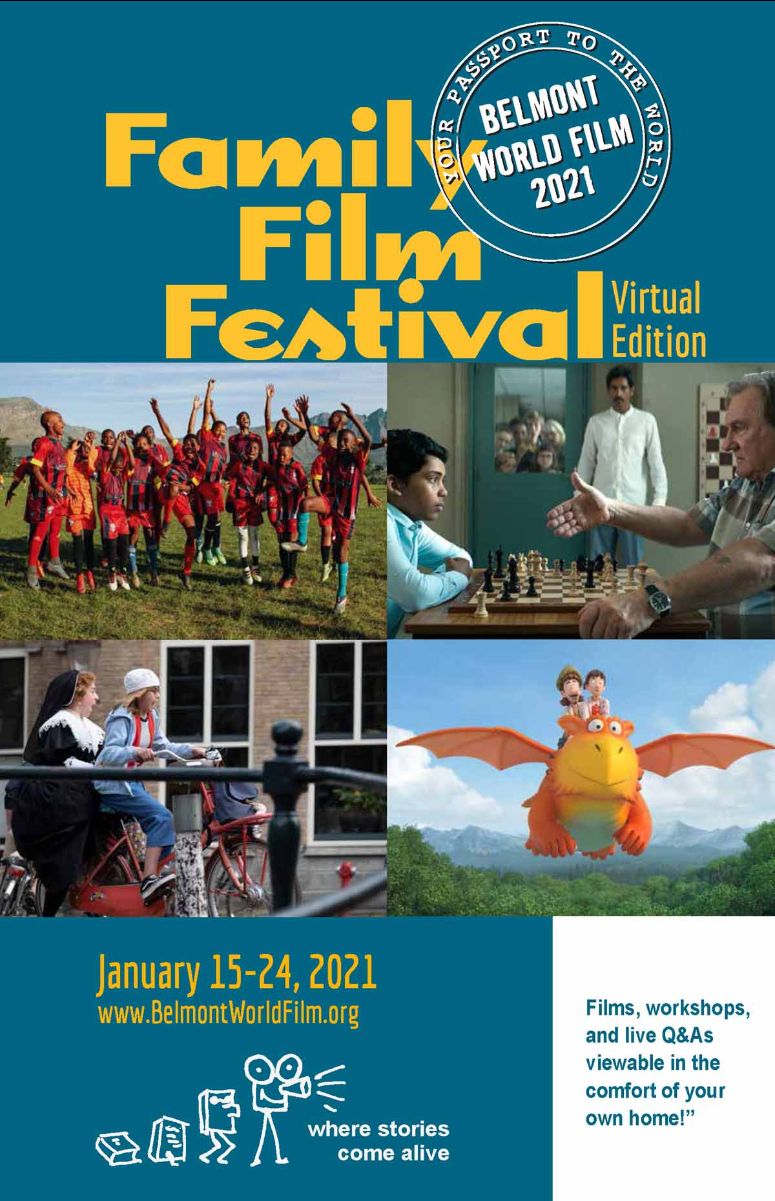 Belmont World Films Family Festival - January 15-24
The Umbrella is pleased to co-present several programs in connection to this distinctive annual event, which takes convenient, mostly on-demand asynchronous form this year. It offers both high quality films from around the world, as well as exciting hands-on learning workshops from experts in clay modeling and animation to film criticism. Umbrella Arts Families Special: Use Umbrella code OVINTT4FVU4O6D0-UMB for 10% discount on films, workshops, or festival passes to all (best buy).
Jan 15-24: Jackie & Oopjen: In this charming and hilarious new feature set in Amsterdam, one of the subjects of a famous Rembrandt painting comes to life and sets out from the Rijksmuseum with a young girl on a modern adventure.
Jan 16 & 17 Junior Film Critics Workshop:  Aspiring young film critics can join friend-of-The Umbrella Joyce Kulhawik and Boston Globe film critics Ty Burr and Peter Keough for a two-day virtual workshop. Day 1 the experts explain how to watch a film critically, provide insight into the language of film, and offer tips on how to organize your thoughts for a review. Participants will watch a film. For Day 2, participants will present a review of the film, which they will share for comments and advice from the film critics and fellow participants. Space limited!
Jan. 23 Clay Modeling Workshops: Animation lovers can learn inside tips about claymation from Aardman's Senior Model Maker, Jim Parkyn! Aardman, the creative people behind such groundbreaking clay animated films as the Oscar-winning Wallace & Gromit films, Chicken Run, and Shaun the Sheep, is offering a unique opportunity for you and your child to learn how to make your very own Gromit or Shaun character during these fun, hands-on clay modelling workshops.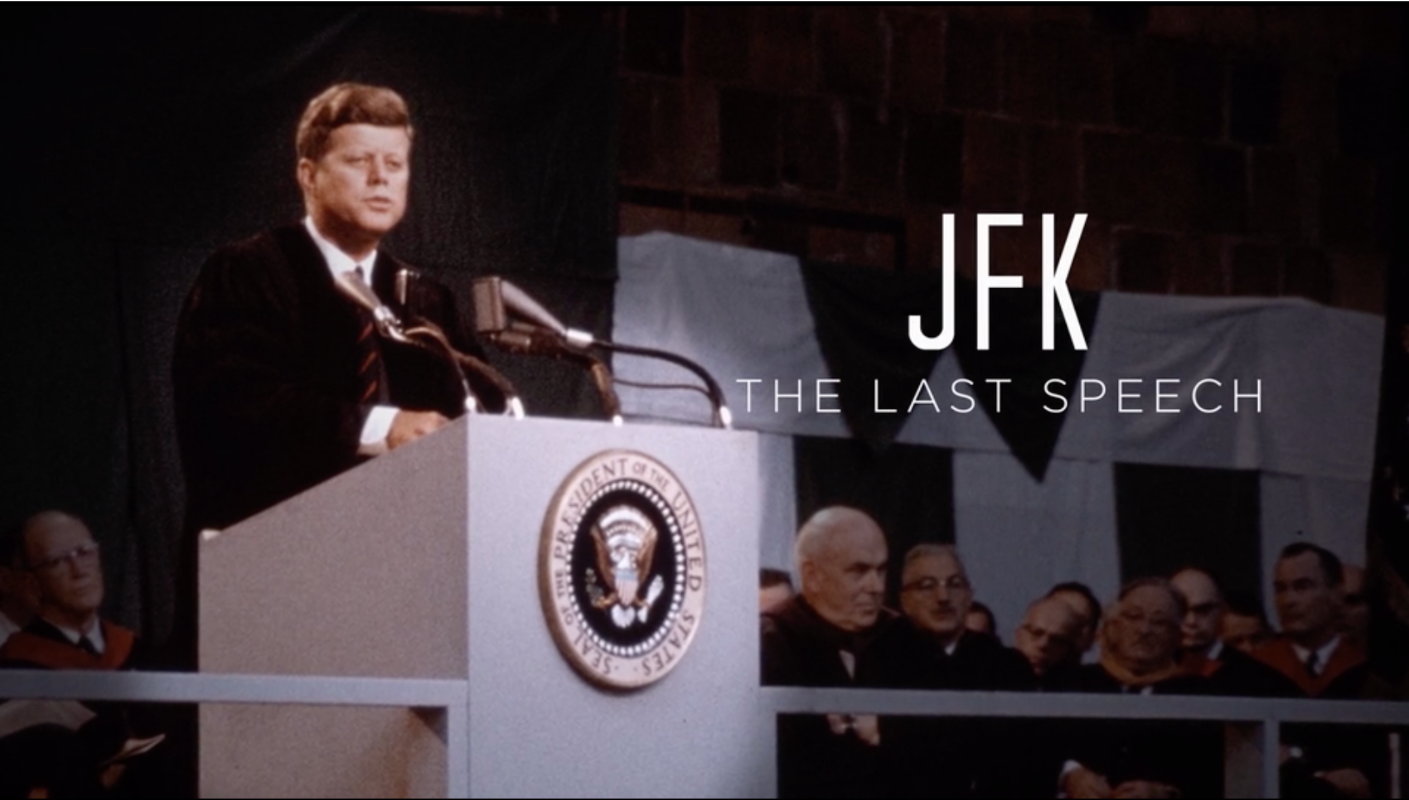 On the eve of the 2021 presidential inaugural, the Concord Museum is partnering with Mass Humanities, The Umbrella and the JFK Presidential Library and Museum in co-presenting a virtual screening of a new film JFK: The Last Speech, which explores the dramatic relationship between two American icons—John F. Kennedy and Robert Frost.  The documentary chronicles how JFK's last speech in his home state of Massachusetts at the dedication of the Robert Frost Library at Amherst College on October 26, 1963 inspired a group of Amherst College classmates to lives of service. 
Immediately following the film, Concord Museum Director Tom Putnam will moderate a conversation with presidential historian Ellen Fitzpatrick, Amherst College professor Rhonda Cobham-Sander, filmmaker Bestor Cram, and Middlebury Professor and Frost biographer Jay Parini.
The Umbrella Arts Center was proud to be a sponsor of the Town of Concord's special "Carpool Cinema" presentation of Little Women, with Verill Farm and the Rotary Club of Concord. The first and only screening of Greta Gerwig's adaptation here, the outdoors screening was offered free of charge following Massachusetts Guidelines for Drive-in Movies and social distancing.
Hosted once again be hosted entirely online, AIFF 2021 features documentaries, narratives, animations, and short films from all over the world, streamed via Xerb.tv. While AIFF exposes us to excellent films to connect us globally, The Umbrella is especially pleased to copresent one distinctive film that's close to home.
40 min | 2020 | US | Festival Circuit Premiere [TRAILER]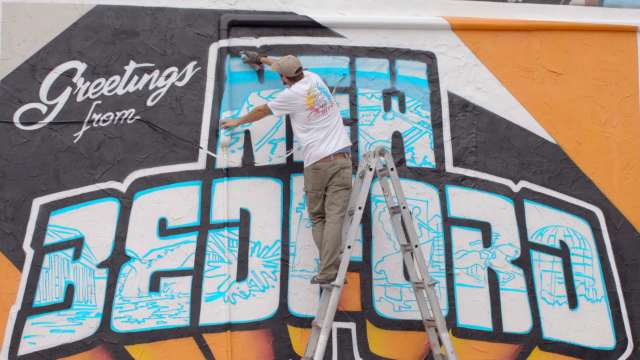 A story of perseverance and creativity that could be adapted to any town in the world, Restart 2020 is the story of three artists from New Bedford, MA with big plans for 2020. Unbeknownst to them, the COVID-19 pandemic would challenge and alter their endeavors dramatically. Yet undaunted, artists worked through the pandemic, creating art installations that inspired hope to the residents of the Whaling City during a dark time.
Also included in the program as a bonus is the East Coast Premiere of WOMAN (Best Experimental Short) by Lillian Carter (4 min | 2020 | US ). WOMAN reveals the three archetypes that all women utilize throughout their lives. The Mother is Unconditional Love, The Hunter is search for the Truth and The Witch is Wisdom and Intuition. They are innate strengths we draw from to understand others decisions, resolutions and perspectives as well as our own.