Film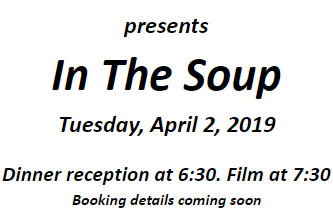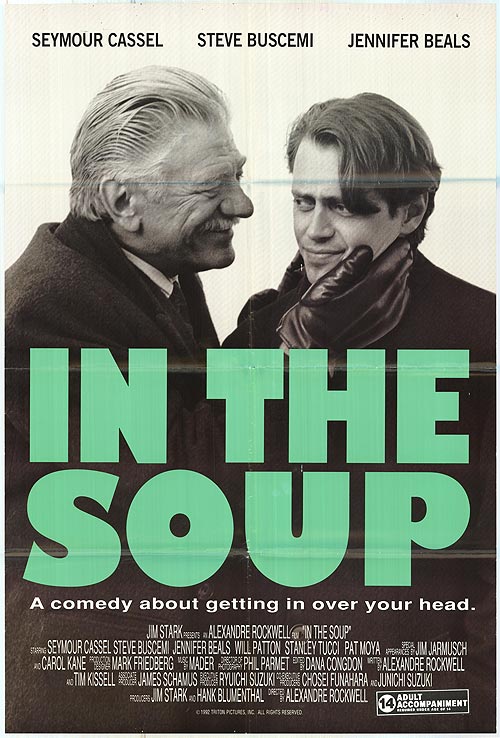 Alexandre Rockwell's quirky autobiographical comedy stars Steve Buscemi as Adolpho Rollo, a would-be screenwriter who is obsessed with getting his 500-page script "Unconditional Surrender" produced. Desperate for money, he places an ad for financial backing, which is answered by con man Joe (Seymour Cassel).
Directed by Alexandre Rockwell | Rated R
Runtime 95 minutes
Concord Film Project screenings are held at The Umbrella Annex 57 ORNAC (Old Road to Nine Acre Corner), Concord, MA 
(while Stow St. is under construction)
Organizers Dinah Buechner-Vischer, Kim Burns, and Kristin Canty are thrilled to be presenting a wide variety of film masterpieces to highlight different aspects of the cinematic art form with selections from recent film festivals, old favorites, and the hard to find or rarely seen. "We are excited to provide Concord with access to independent, fascinating films, and the opportunity to socialize, have a glass of wine, talk about the film," says Burns. "We want to provide films that touch and delight the soul and we believe intelligent entertainment and cinematic expertise enjoyed together with friends and neighbors gives it all a deeper layer of enjoyment and meaning." says Buechner-Vischer.
 
Save the dates for Concord Film Project's upcoming films:
Tues, May 21: Menashe
Tues, June 11: Shoplifters
 
To Our Viewers:
At CFP we present films that are acclaimed in the community of professional cinema, and represent a broad range of themes and cinematic art forms.  Please bear in mind that the opinions or actions expressed in any film do not necessarily reflect the views of CFP.  We trust you will use your own judgment as to which films are in line with your viewing preferences. Enjoy!