Film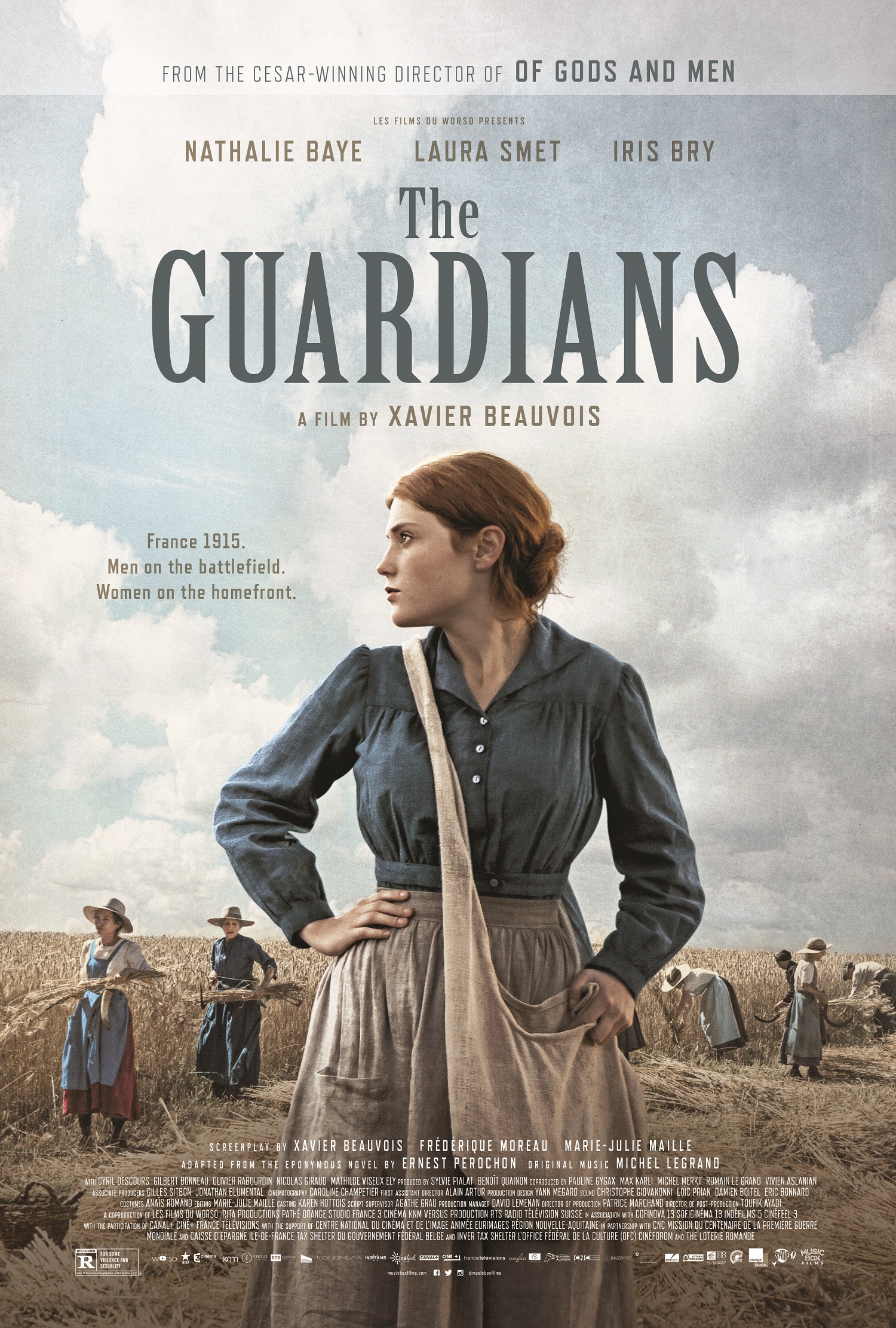 Directed by Xavier Beauvois | Rated R 
Runtime 134 minutes
In French with English subtitles
The Guardians is an affecting human drama of love, loss, and resilience unfolds against the backdrop of World War I. The women of the Paridier farm, under the deft hand of Hortense, the family's matriarch (Nathalie Baye,) must grapple with the workload while the men, including two sons, are off at the front. Hortense reluctantly brings on an outsider, the hard-scrabble teenage orphan, Francine (Iris Bry,) to help her daughter Solange (Laura Smet, Ms. Baye's real-life daughter). New tools allow the women to triumph over the land, newfound independence is acquired, yet emotions are stirred especially when the men return from the front on short leaves. Beauvois revels in the mysteries and beauties of the French countryside, here unravaged by war, with painterly images bathed in natural light, yet keeps his focus on the intricate drama that plays out against the upheaval of the Great War.
Concord Film Project screenings are held at The Umbrella Annex 57 ORNAC (Old Road to Nine Acre Corner), Concord, MA 
(while Stow St. is under construction)
Organizers Dinah Buechner-Vischer, Kim Burns, and Kristin Canty are thrilled to be presenting a wide variety of film masterpieces to highlight different aspects of the cinematic art form with selections from recent film festivals, old favorites, and the hard to find or rarely seen. "We are excited to provide Concord with access to independent, fascinating films, and the opportunity to socialize, have a glass of wine, talk about the film," says Burns. "We want to provide films that touch and delight the soul and we believe intelligent entertainment and cinematic expertise enjoyed together with friends and neighbors gives it all a deeper layer of enjoyment and meaning." says Buechner-Vischer.
 
Save the dates for Concord Film Project's upcoming films:
Tues, February 12: The Guardians
Tues, April 2: In the Soup
Tues, May 21: Menashe
Tues, June 11: Shoplifters
 
To Our Viewers:
At CFP we present films that are acclaimed in the community of professional cinema, and represent a broad range of themes and cinematic art forms.  Please bear in mind that the opinions or actions expressed in any film do not necessarily reflect the views of CFP.  We trust you will use your own judgment as to which films are in line with your viewing preferences. Enjoy!