Danielle Moriarty
Assistant Director of Education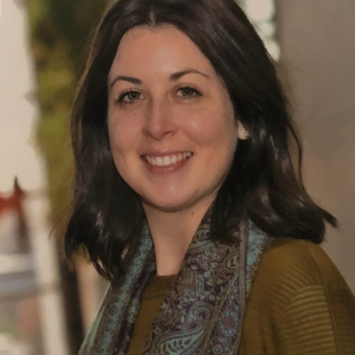 Danielle is a creator and educator who loves how both art and education can enrich and transform lives. This has continuously been the undercurrent in Danielle's pursuits both personally and professionally.
Danielle came to The Umbrella in October of 2015 after teaching visual art for several years at a private therapeutic school for students with emotional and mood disorders. Danielle also worked with the Boston Center for the Arts as a Teaching Artist, using Visual Thinking Strategies to engage youth and families with art and encourage people of all ages to look closely and purposefully at art.
Danielle holds a BLA in Cultural Studies (Psychology and Art History) and a Master's of Public Administration in Public Arts and Humanities. Using the arts to best serve the public is Danielle's current mission. Danielle believes that art and culture can increase knowledge, engage the mind and transform perspectives. By giving people access to the arts, we can create experiences that transform people's lives by broadening their understanding of how they see themselves and the world around them.