Ron Richards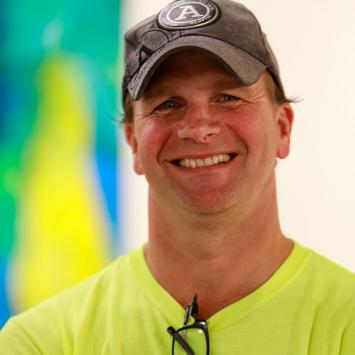 Ronald Richards has been the Facility Manager at The Umbrella since August of 2019. He has 20+ years of experience working facilities at Nashoba Brooks School in Concord.
Ron is excited to take on the responsibilities and challenges that go along with learning and taking care of the building on 40 Stow Street. Ron is familiar with many of the staff members, having worked with many of them over the course of a couple of years when The Umbrella used Nashoba Brooks to hold their performances and concert series. His aim is to help each of the staff members in various ways depending on needs and to get various service contracts in place for the facility to run as smooth as possible and to resolve any issues that may arise.
In addition, Ron had worked previously in the world of High-Tech computers for a number of companies including, Computer Marketplace, Sodexho, Weather Services Inc. and Courier Corp.
Ron has a Degree in Electronics and telecommunications from Middlesex CC. Ron has gained a much better understanding of the arts and believes that the arts comes in many forms and can be unique to each individual. Watching how kids can learn, enjoy and express themselves through the arts has enhanced his appreciation for them. By helping to make The Umbrella Arts Center the best it can be is a way in which he feels he is helping educate children and adults alike.  Ron also enjoys riding his motorcycle, fishing and especially golfing.