Concerts @ The Umbrella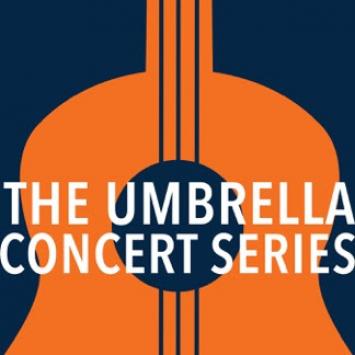 Upcoming Concerts
Oct 15, 2021
UPDATE: All tickets SOLD OUT! If additional tickets become available we will notify the public and they will become available here.
For six years, The Umbrella Concert Series benefits raised funds and publicity as The Umbrella expanded into the regional arts center it is today. Following sold-out, intimate shows featuring Lyle Lovett and Natalie Merchant, 2021-2022's series returns with thrilling Signature Events featuring the inimitable Indigo Girls this fall followed by Lake Street Dive in June 2022!
Rescheduled Date TBA
Previous ticketholders will be contacted directly. Following a hiatus for Covid, Concord native and virtuosic violinist Sarah Whitney is joined by guest cellist Ani Kalayjian for the return of her highly acclaimed Beyond the Notes interactive concert series, in collaboration with experimental animator Sarah E. Jenkins and The Umbrella's Dazzleship art exhibition, curated by artist-in-residence Michael MacMahon!
Previously This Season 
May 8 & 14, 2021
Filmed in person from the stages of The Umbrella following careful COVID safety protocols as part of spring Artfest, this was The Umbrella Stage Company's first full musical production to be streamed online. Featuring Jess Andra, Vanessa Calantropo, Dwayne P. Mitchell, Kara Chu Nelson, and Anthony Pires, Jr., with original poetry by SarahMae and Xinef Afriam. Music Directed by David Wright.
Voices on the Air
April 24, 2021
As part of spring Artfest, audiences celebrating this year's Earth Day on the front lawn outside The Umbrella were treated to mesmerizing operatic performances of singers Sandra Piques Eddy, Lori L'Italien, Lisa Tierney, Mara Bonde and Fred VanNess, accompanied by Brendan Kenney.