World Rhythms
World Rhythms is a dance fitness class that will keep you moving and smiling the entire time! Featuring rhythms from Puerto Rico to Africa, this introductory class focuses on Latin inspired movement and rhythms, such as salsa and merengue, and combines cardio, basic footwork and easy streching to leave your body and soul feeling joyful. No dance experience is required. As such, all levels and ages are welcome to enjoy the collective energy of this fun-filled class.
Class notes:
Please wear comfortable clothing in which to move. As this movement style relies on a lot of footwork, women and men's Latin dance shoes, or other similar shoes, are strongly suggested. However, bare feet or sneakers are also most welcome and suitable for this class. Feel free to also bring a yoga mat for extra cushioning for the end of class. Please also remember water, as we will work up quite a sweat during class!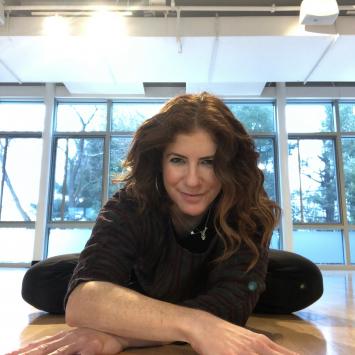 Instructor: Becky Bearse
With roots in education and the arts, Becky is a Concord native and has had a diverse career spanning the worlds of dance, non-profit arts administration and equity, diversity, inclusion and belonging. Passionate about creating inclusive classrooms for students of all abilities, and passing along both the joy of dance and exploration of the creative process to students of all ages, Becky has taught, choreographed and performed across the...
Learn More »
Day/time:
Tuesdays, January 24 - March 7, 6:30pm - 7:30pm