WORKSHOP - That Which Rips Your Heart with Joy: Food Writing as Provocation & Exclamation with Aimee Nezhukumatathil
"The world begins at a kitchen table. No matter what, we must eat to live… So it has been since creation, and it will go on."
—from "Perhaps the World Ends Here," Joy Harjo
When reading about food or drink, the mind races and rushes for associations and/or remembrances. In most gastronomical writing, food often has a subtext, a layering, or forgive me, a flavor—tinged with grief, joy, shame, desire, or nostalgia.
What gets so often lost or overlooked is the contagious exuberance that can happen when one takes a bite of food and wants to be a student of that dish, even of a singular ingredient—to be curious about where it came from and what it means to have a bridge for people to connect or a place to provoke and reclaim, as poet Thomas Lux once wrote, "…that which rips your heart with joy."
This workshop will include writing prompts and exercises, and will send you off with notes for several solid first drafts of food writing.
Aimee Nezhukumatathil is a New York Times bestselling poet and essayist. Her essay collection World of Wonders was the 2020 Barnes & Noble Book of the year, an NPR Best Book of 2020, and a Kirkus Prize Finalist for Nonfiction.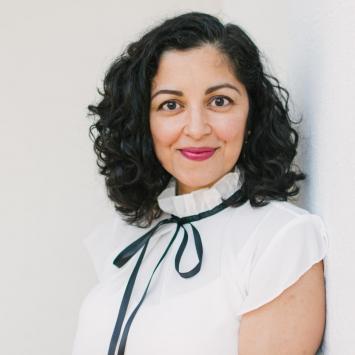 Instructor: Aimee Nezhukumatathil
Aimee Nezhukumatathil was born in Chicago, IL to a Filipina mother and a father from South India. She attended The Ohio State University where she received her BA in English and her MFA in poetry and creative non-fiction and was then awarded the Diane Middlebrook Poetry Fellowship at the Wisconsin Institute for Creative Writing at UW-Madison. After teaching in western NY for fifteen years, Nezhukumatathil was awarded the Grisham Writer-in...
Learn More »
Day/time:
Wednesday, October 19, 1:00pm - 3:00pm