WORKSHOP - Pen Turning: Lathe (February 9)
Course Description:     
This three-hour class will teach you the entire process from start to finish of making a pen. Each student will be guided to design, mount, and turn a wooden pen in the classroom. Each will leave with at least one pen they made in the class, and will, in addition, come away with the fundamentals of how to turn pens at home on their own lathe. No experience necessary.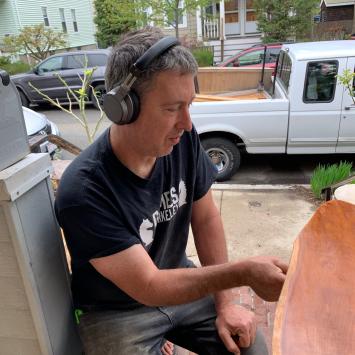 Instructor: Palo Coleman
Palo Coleman is a wood turner and builder, with a turning studio at his home in Cambridge, Massachusetts. After studying under Alan Hark, Palo has developed his own intuitive approach to the wood turning process. He specializes in reviving historical tools and techniques and in reclaiming and salvaging wood that would otherwise go to waste. He believes that each piece of wood has a story to express. In addition to his turning activities, Palo...
Learn More »
Day/time:
Thursday, February 9, 6:00pm - 9:00pm