WORKSHOP: Carving Clay; Expressive Precision with Katie Bosley Sabin
Join Umbrella Arts Center Ceramic Artist in Residence Katie Bosley Sabin for a workshop investigating her inspirations, career, and meticulous process of altering and decorating sculptural ceramic vessels. A recent resident artist at The Archie Bray Foundation as well as Mudflat Studios, Katie will share the development of her personal style and skill set.
Sabin will demonstrate her carving and piercing methods for creating symmetrical designs and patterns with accuracy and share the tools and techniques she uses to achieve her unique architectural forms.
In the hands-on portion, Katie will guide students in applying and interpreting these techniques to their own work. Finding a new alternative for wheel-thrown or hand-built ceramic forms and learning to carve clay to create one-of-a-kind ceramic works of art.
Saturday, February 25 (10:00am - 4:00pm, with an hour lunch break):
On Saturday Katie will begin with an introduction and discussion, along with slides of her work and other inspirations. She will be throwing a form, and then demonstrating various aspects of her decorative process, from laying out the pattern through to carving and finishing. Registration for Saturday only is available; all are invited to attend.
General Saturday Outline:
   - Artist talk (slides and introduction of artist work, career, and inspirations)
   - Artist Demo:
      - Brief throwing demo (conical vases)
      - Discuss carving tools
      - Carving in stages to create dimensional surfaces
      - Planning and transferring symmetrical designs from drawings to clay with accuracy
      - Carving and piercing porcelain platters
      - Combining handbuilding techniques with carving and piercing for "bridge" bowls
Sunday, February 26 (10:00am - 4:00pm, with an hour lunch break)
On Sunday we will be in the ceramic studio, practicing and experimenting these new techniques with assistance from Katie. Sunday attendees are encouraged to bring a piece or two of leather hard work to decorate. We will also provide practice pieces to use. Clay will not be provided, but we will accommodate with tools as much as possible. The goal is to have a finished piece at the end of day two. If a student chooses an especially complex design, they may not finish carving their piece within the workshop time frame but will end the day with the confidence to do so in their own time. Saturday attendance required to attend Sunday demo; demo space is limited. Some experience required.
General Sunday Outline:
   - Studio Day:
      - Sketch, plan, and transfer design to pre-made form
      - Carve design with assistance from Katie
      - Show and tell, discussion
      - Review the drying, firing, and glazing process
To register for Saturday ONLY, CLICK HERE
To register for Saturday AND Sunday, CLICK HERE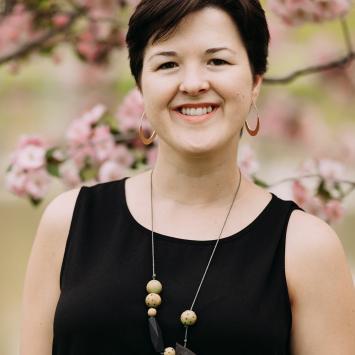 Instructor: Katie Bosley Sabin
Katie Bosley Sabin is originally from Clearwater, Florida, and is currently making and teaching in Boston, Massachusetts. She earned her MFA in Ceramics from the University of Nebraska, Lincoln, and her BFA from the University of Florida. Katie has been a resident at the Archie Bray in Helena, MT, Mudflat Studios in Somerville, MA, and Northern Clay Center in Minneapolis, MN. She enjoys sharing her passion for ceramics with others and has...
Learn More »
Day/time:
Saturday & Sunday, February 25 & 26, 10:00am - 4:00pm
Cost:
Saturday only $50; Saturday & Sunday $150