WORKSHOP - Bat or Bird House
Course Description:     
This three-hour class is for beginning woodworkers. Most of the cutting will have been done beforehand, although we will build at least one bird or bat house from scratch. Each student will go home with a bird house or bat house and will learn how to make different types of houses.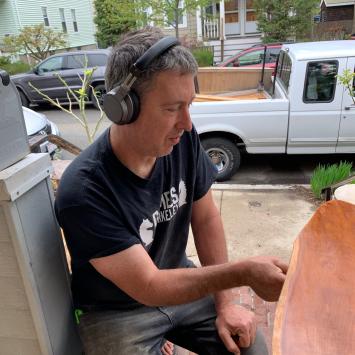 Instructor: Palo Coleman
Palo Coleman is a wood turner and builder, with a turning studio at his home in Cambridge, Massachusetts. After studying under Alan Hark, Palo has developed his own intuitive approach to the wood turning process. He specializes in reviving historical tools and techniques and in reclaiming and salvaging wood that would otherwise go to waste. He believes that each piece of wood has a story to express. In addition to his turning activities, Palo...
Learn More »
Day/time:
Saturday, November 12, 10:00am - 1:00pm