WORKSHOP - Art as Activism/Healing: Race and Racial Justice
Art as Activism/Healing: Race and Racial Justice
A Free Community Exhibition and Workshop Series with Artist Nayda A. Cuevas
Artist, activist and teacher Nayda A. Cuevas will foster a safe and welcoming space for Concord-area families and students to creatively and constructively explore themes of race and racial justice.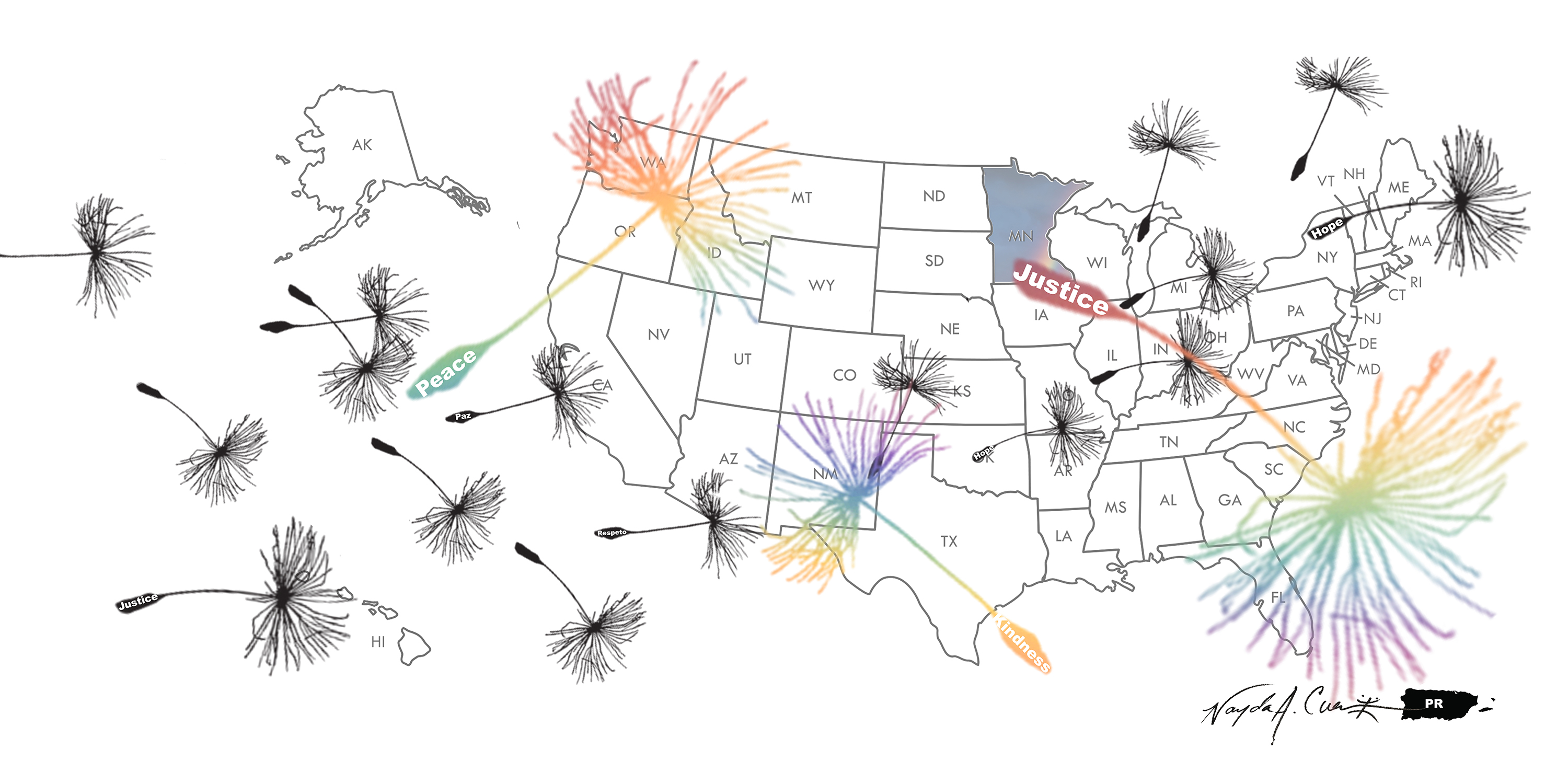 Nayda will share examples of how the concepts of race and identity have been explored in contemporary art, with attention to the absence of representation and stereotyping, as compared to works by BIPOC artists and about BIPOC figures. Families or individual students will then select a figure of their choice to create a portrait. Nayda will provide an easy step-by-step guidance to make this artistic process fun for all ages. Possible mediums to use: Acrylic, watercolor, pencil and collage.
Note: Artwork does not have to be completed during a workshop session; students may take works home to complete, or return to work on them in additional family workshops. Workshops will conclude in an exhibition at The Umbrella Arts Center to be hung in April 2023. For more information, contact stephanie@theumbrellaarts.org.
To register for the Saturday, October 15th workshop, CLICK HERE
To register for the Saturday, November 12th workshop, CLICK HERE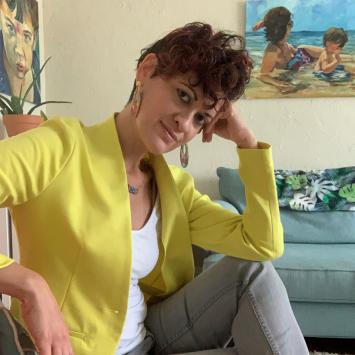 Instructor: Nayda Cuevas
Nayda A. Cuevas was born in Puerto Rico. She obtained a BFA in Fine Art (2002) from Stetson University in Deland FL and her MFA in Visual Arts (2015) at Lesley College of Art (Former Art Institute of Boston) in Cambridge, MA. Ms. Cuevas has exhibited Internationally: Fitchburg Art Museum, Fitchburg MA; Museo de Arte de Caguas, Caguas PR; Palazzo Ca'Zanardi, Venice, Italy; Mattatuck Museum, CT; The Clemente Center Abrazo Interino Gallery, New...
Learn More »
Day/time:
Saturday, October 15 or Saturday, November 12, 10:00am - 11:30am