Winter Solstice Ornament Workshop
This winter, we are looking ahead to lots of time spent cuddled around the fire with hot cider. As part of our Winter Solstice celebration, we are offering this Winter Ornament Workshop. Join us for an hour of joymaking as we craft winter decorations. Using a combination of natural and recycled items, we will small "evergreen" trees, lily-stem stars, and cranberry wreaths. 
We will create our beautiful ornaments around the crackling fire. Families are encouraged to sign up. To limit numbers, we will split sign ups into two groups. The first group will arrive at 2:00pm. The second will arrive at 3:00pm. Everyone participating is required to wear a mask and to properly social distance themselves.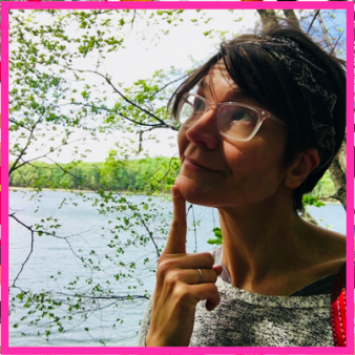 Instructor: Therese Roeser
Therese Roeser is a social worker, mother of 2 and the artist behind the Instagram page @healingcrayons. She makes body positive collages to both inspire self-compassion and dismantle perfectionism.
Learn More »
Duration:
Sunday, December 20, 2-4pm
Day/time:
Sunday, December 20, 2-4pm