Wild Art Walk: Upper Spencer Brook Valley
Gather your adventure boots, magnifying glasses, and sketchbooks, because we are off on wild walk through the Upper Spencer Brook Valley! In this art & nature workshop, Laney Wilder of the Concord Land Conservation Trust will teach us about the skunk cabbage and peepers that grow and live in the spring soil of the meadow. Caroline Provost will show how to create a page in your nature journal about the amazing plants and animals you discover on our adventure together! 
Materials: boots, warm clothes, a sketchbook, journal, or notepad, graphite pencil, colored pencil, or other art materials, and a sense of adventure!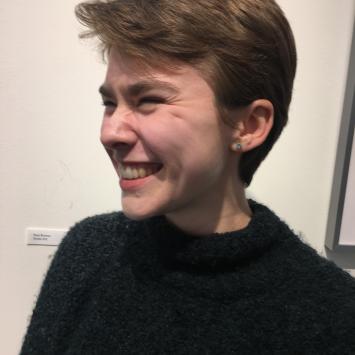 Instructor: Caroline Provost
Caroline Provost is the Coordinator of the Arts & Environment Program, otherwise known as Musketaquid. Her work in the Arts & Environment Program encompasses many areas of The Umbrella. She manages marketing and communication for Ninjas Festivals, weaving workshops, and other fun classes. She plans community events, such as Musketaquid Earth Day and the Solstice Celebrations. Caroline also...
Learn More »
Duration:
Sunday, April 18, 2pm-3:30pm
Day/time:
Sunday, April 18, 2pm-3:30pm
Location:
Upper Spencer Brook Valley, Concord Land Conservation Trust
Cost:
$20/individual, $30/family