Pushing the Limits and Get Turned On by Clay
Come explore a new dimension of ceramics - paper clay as a utilitarian & sculptural medium. Learn ways to make pieces that are impossible with other clays. Work that is:  strong, easy to build, large or small, weightless.  Mugs, bowls, plates, teapots, sculpture, you name it, we will build it. Students pursue their personal style & projects. Paper-clay and/or all studio clays can be used.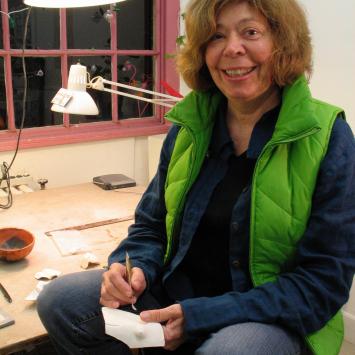 Instructor: Tina Forbes
Tina Forbes has worked as a potter, a sculptor and educator for 30 years, creating clay work and teaching ceramics at Wheelock College, Mudflat Studios, Adult Educ. in Lexington and Belmont Ma. For 18 years she ran Tina Forbes Pottery, a very successful business, selling her work at NY International Gift Show, and the Buyers' Market of America. She has a BFA and has done graduate work at Massachusetts College of Art, and...
Learn More »