Photographing the Winter Landscape
Course Description:     
This workshop will meet over two Saturdays. In the first session we will meet for an hour in the classroom for an introduction to landscape photography and to discuss the use of camera gear in the field. Then we will head out for a winter walk and picture making somewhere in Concord. The following Saturday will consist of a short lecture on the history of photography, and we will critique pictures made during the previous week's walk.
Materials Required: Digital or film camera. Optional gear includes: tripods, a light meter, and extra lenses.
Special Notes: Photography from this workshop may be submitted to the annual Earth Month gallery exhibition at The Umbrella. Prints of student photos can be made for an additional charge on The Umbrella's 24" Cannon Photo Printer.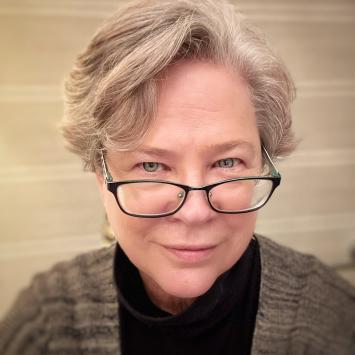 Instructor: Suzanne Révy
Suzanne Révy is a photographer, writer and educator who earned a BFA from the Pratt Institute in 1984. She worked in editorial and magazine publishing as a photography editor for fifteen years before the arrival of two sons. She created a long term photographic diary of their lives, and earned an MFA from the New Hampshire Institute of Art in 2016. She teaches at Clark University in Worcester, MA., is the Associate Editor at the online...
Learn More »
Day/time:
Saturday, January 28, 1:00pm - 5:00pm & Saturday, February 4, 1:00pm - 4:00pm