Outdoor Creative Sketching and Painting
Drawing and Painting inspired by the outdoor environment, with your choice of these materials: pencil, oil pastel, pen, marker, watercolor and/or acrylic paints. Realism and abstraction are both appropriate, experimentation and self expression are encouraged.
Explore line, color, and texture in nature
Investigate visual atmosphere and mood in the natural environment  
Practice drawing techniques, color mixing, and more
Guidance and instruction is provided by the instructor  
Additional Options dependent on indoor or outdoor class site 
Direct printing from natural objects
Incorporating Collage elements
Materials: Students should bring a 14x11" Sketchbooks (or a sketchbook of their preferred size) and their preferred medium, such as pencils, oil pastel set, pens, colored fine point permanent markers, watercolor and/or acrylic paints, varied brushes, small matte medium tube or container, artist eraser(s). Students should bring a chair with them.
Classes will be held virtually using Zoom and Google Classroom depending on the teacher's preference. Some classes will include field trips to local Concord-area conservation land, where students will practice the skills they learn virtually. During these field trips, everyone will be required to wear a mask and appropriately social distance. Any questions about social distancing protocol can send inquiries to Caroline Provost at caroline@theumbrellaarts.org.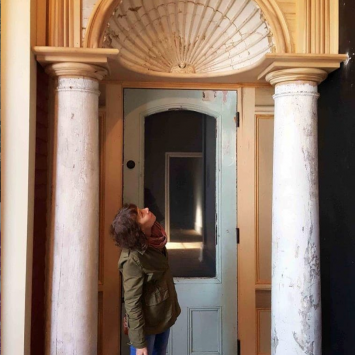 Instructor: Jenn Wood
Jenn Wood's work has been exhibited in over forty juried and curated exhibitions in Brooklyn NY, Los Angeles CA, Boston, Cambridge, and Provincetown, MA, and New Britain, CT, in galleries and museums. It has been included in numerous shows curated and juried by noted museum curators, gallery owners, and artists. She earned her BFA at MA College of Art & Design in Boston and MFA at UMass Dartmouth CVPA, and completed additional...
Learn More »
Location:
Local conservation land, weather permitting. Google Classroom will serve as backup.