Oil and Acrylic Technique
Course Description:     
Designed for intermediate to advanced oil or acrylic painters. Students may work in either oil or acrylic, or a combination of both. This class will emphasize technique and its importance in the development of the individual's own style. Painters can work on guided class projects designed to increase the range of their painting abilities or on independent projects of their own choosing.
Click here for the materials list: Oil and Acrylic Technique
When purchasing supplies for this class, please consider supporting The Umbrella by using our affiliate links at Blick and Amazon Smile. Thank you!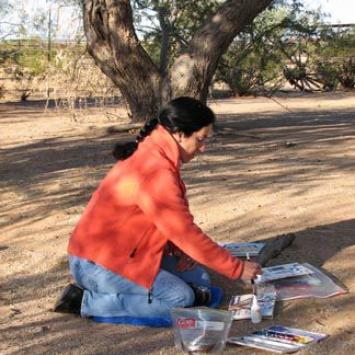 Instructor: Kat O'Connor
Kat O'Connor earned a Bachelor of Arts in drawing with highest honors from Montana State University in 1990 and a Master of Fine Arts in painting from the University of Texas at San Antonio in 1995. O'Connor was awarded a Mass Cultural Council Fellowship for her drawings in 2018, and is honored to have received a Sam and Adele Golden Foundation for the Arts 2021 Residency. She received an Arts Worcester Material Needs Grant in 2017 and 2021....
Learn More »
Day/time:
Fridays, January 13 - March 24, 1:00pm - 4:00pm