Oil and Acrylic Projects (@ Home) - Session II
Designed for Intermediate to Advanced oil or acrylic painters.
Classes will run in two parts: A lecture and a critique. Each week Kat will present a brief lecture on the topic for that week and give you an assignment to complete for a later group critique.
Lectures will take place from 1:00 - 2:00pm. Critique on the previous weeks' lesson will take place from 2:00 - 3:00pm. Additional critiques will be added if necessary to accommodate additional students from 3:00 - 4:00 pm and 4:00 - 4:30pm.
The first week of classes will only contain a lecture - no critique (First session only, no second session). The last week of classes will only contain a critique - no lecture (Second session only, no first session).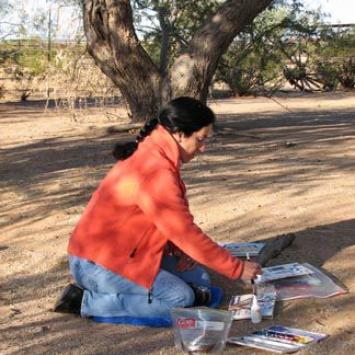 Instructor: Kat O'Connor
Kat O'Connor earned a BA in Drawing with highest honors from Montana State University and a MFA in Painting from the University of Texas. She has exhibited her work nationwide including 3 solo shows at regional museums. Kat has won numerous awards, and her work is included in many private and corporate collections. She has led landscape painting workshops in Maine, New Hampshire, New Mexico, Italy, and Greece. ...
Learn More »
Day/time:
Fridays: Lecture - 1:00 - 2:00 pm; Critiques - 2:00 - 3:00 pm, 3:00 - 4:00 pm, 4:00 - 4:30 pm