Nature Journaling Club: Grow with Us
Take a look at the natural world around you and use the medium of art to translate your experience onto the open page. In the company of this supportive club, build skills in a fun and relaxing way. Besides regular lessons on journaling, we will also invite special guest teachers to lead specialized lessons on birding, colored pencil technique, and quick sketching. Learn new ways to incorporate the breath of a landscape and curvature of the earth onto paper. Examine nature's inclination for rhythms and patterns. No prior experience necessary - just bring your sense of adventure!
Materials: Journal with mixed media paper (heavy weight for watercolor painting, drawing, and pen and ink), and drawing materials of your choice (such as colored pencils, graphite pencils, pocket-sized watercolor paint set, pen and ink, and micron pens). Feel free to use materials you have at home and your own preferred brands.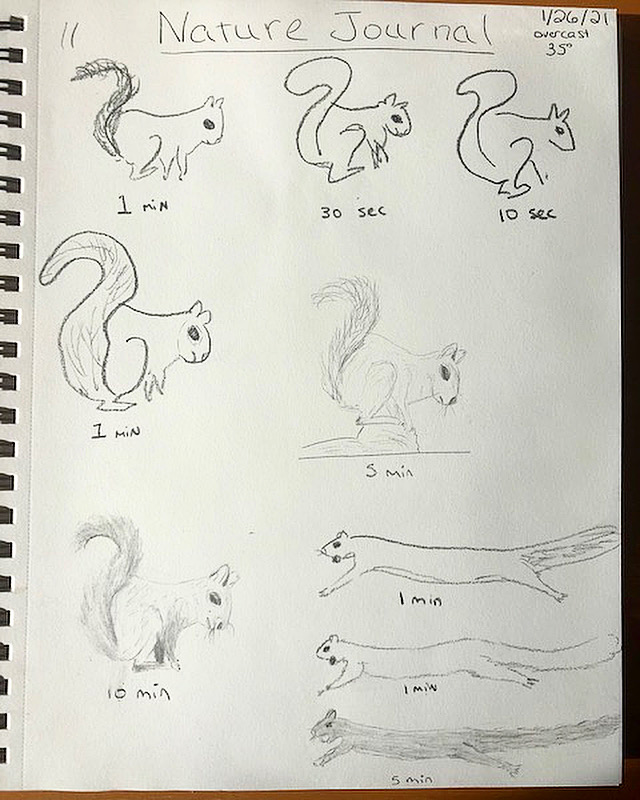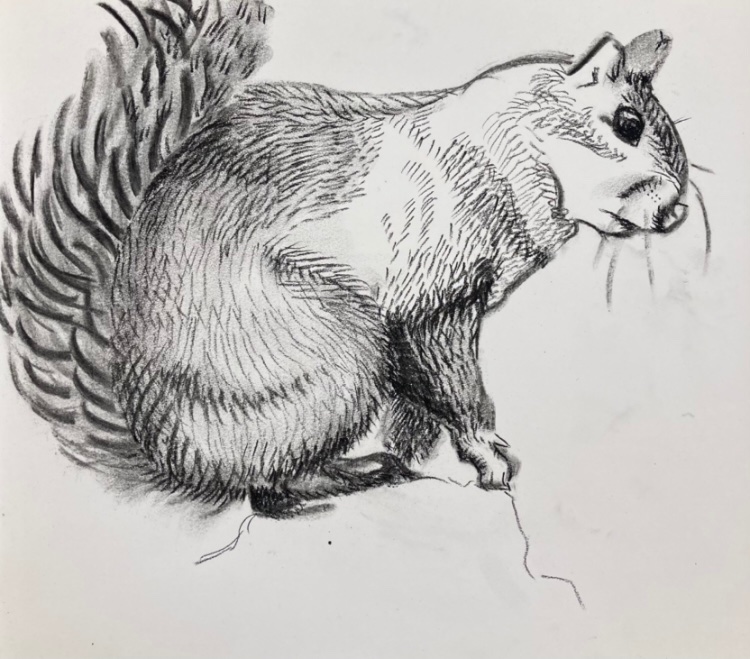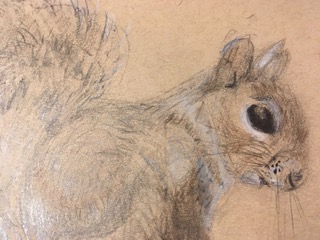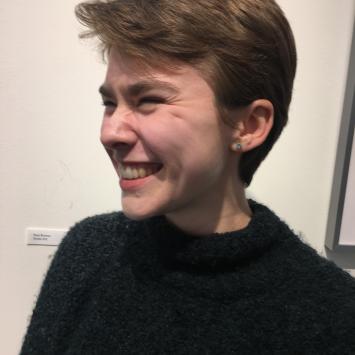 Instructor: Caroline Provost
Caroline Provost is the Coordinator of the Arts & Environment Program, otherwise known as Musketaquid. Her work in the Arts & Environment Program encompasses many areas of The Umbrella. She manages marketing and communication for Ninjas Festivals, weaving workshops, and other fun classes. She plans community events, such as Musketaquid Earth Day and the Solstice Celebrations. Caroline also...
Learn More »
Duration:
8 weeks, Tuesdays at 11am-12:30pm