Make Your Own Ukrainian Easter Egg (Pysanky Workshop)
A pysanka is a Ukrainian Easter egg, decorated with traditional Ukrainian folk designs using a wax-resist method. The word pysanka comes from the verb pysaty, "to write" or "to inscribe," as the designs are not painted on, but written (inscribed) with beeswax. All tuition and materials are provided. This event is being offered by Sonia Kowal (daughter of Concord residents Irene and Igor) and supported by The Umbrella Arts Center to promote the community initiative - Concord for Ukraine. Ms. Kowal has conducted pysanky workshops at the Boston Center for Adult Education and at Boston College.
PLEASE NOTE: In lieu of a payment for this workshop, all participants are asked to bring a check for $40 to be made as a donation. Donation checks should be made out to "Jamestown Ukraine Relief Project" with "Sunlight Ukraine" in the memo line. Alternatively donations can be made on line through a QR code linked to SunLight Ukraine available at the workshop. 100% of the donations from this workshop will go to Ukrainian Solar Lantern Project, which is shipping simple, solar-powered lanterns with a USB port to families in Ukraine. To learn more, please visit Jamestown Ukraine Relief Project and Sunlight Ukraine.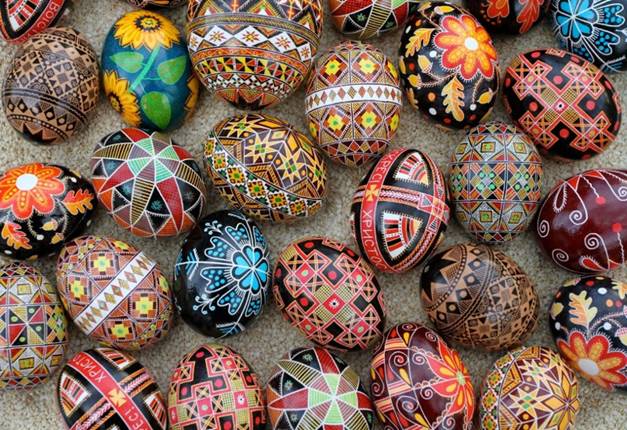 Day/time:
Saturday, March 25, 10:00am - 1:00pm
Cost:
$40 donation (see class description)