Learning to Draw (Beginner, Level 2) (@ Home)
Build and enhance technical drawing through innovative approaches to sustained skill development; expand prior drawing skills in order to enter the realm of drawing in a unique way. Reinvent your own definition and means to draw. Play with line by layering thread to create contour and coordinate mind body connection useful for drawing, explore volume by gradually working backwards from 3d to 2d, play with ink work, draw in physical space as well as on the page, and more! Explore drawing concepts and techniques in completely new or alternative ways. Get inspired by classic and contemporary artists using drawing to capture their environments, tell stories, and express dynamic meaning. Artists of all levels or experience welcome; particularly useful for those who have taken Learning to Draw Level 1, and want to build and expand techniques and understanding.
Special Instructions: beginner to intermediate, all welcome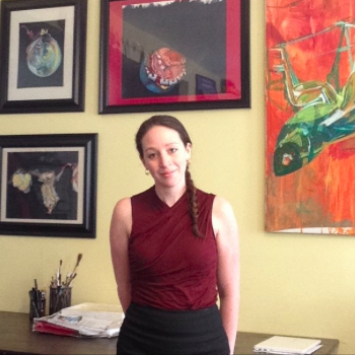 Instructor: Danielle Schechner
Dani is an interdisciplinary artist. Dani had her first professional art exhibit at the Count Basie Theater when she was 9 years old. Since then, she has exhibited and published her work in various local and national shows, digital and print media, has produced for commissions, and collections including State-wide juried Exhibitions, the Zimmerli Museum, National Women's Art Exhibition, Ocean Arts & Film Festival, Center for Visual Arts,...
Learn More »