Laser Cutting: An Interactive Introduction to the Black Cat Lab Lasers
Learn how to use the versatile Black Cat Labs laser cutter at The Umbrella Arts to cut and/or engrave wood, plastics, paper, and numerous other materials with impressive speed.
This workshop will cover what a laser is and how it works, standard maintenance, safety procedures, laser cutting basics, use of laser cutting software, and machine operation. Each participant will have a first hand experience including the opportunity to cut/engrave your own design.
Choose from the following dates:
Sunday January 12, 1:00-5:00pm

Saturday February 1,

1:00-5:00pm

Sunday Mar 8,

1:00-5:00pm

Saturday Mar 21,

1:00-5:00pm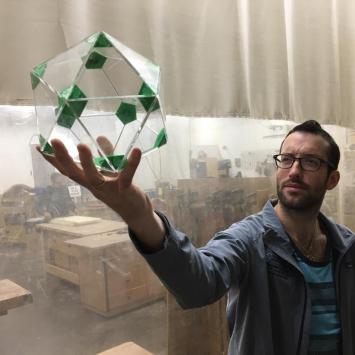 Instructor: James Boghosian
With an diverse background in neurobiology, microscopy, anesthesia research, woodworking, machining, and prototyping; James is a multidisciplinary maker with a passion for sharing and growth. As a maker, James has immense experience with laser cutters, CNC machines, woodworking, plastics, and multi-process design and production. Much of his work is indicative of his background in biology.
Learn More »
Day/time:
Saturdays or Sundays 1:00 - 5:00pm