Introduction to Watercolor Painting (@ Home) - Session II
Explore and practice the foundations for painting with water-based pigment. Learn how to choose quality materials, paint washes and glazes, control and use blooms, manage flow, use texture additives, understand transparencies, identify the science of light and pigment to control your medium, create color charts and apply color theory in context of watercolor paints, and more! Embrace the flow of water-based pigment, develop confidence and fluency in the medium while relaxing and enjoying the painting process.
Special Instructions: Introductory course: no experience needed. Also good for students who want to refresh technical skills.
Course Description and Content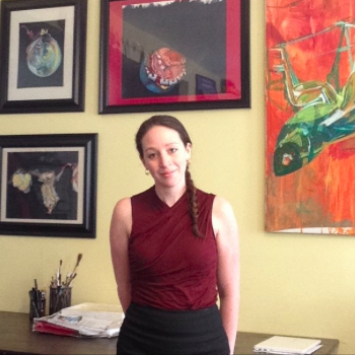 Instructor: Danielle Schechner
Dani is an interdisciplinary artist. Dani had her first professional art exhibit at the Count Basie Theater when she was 9 years old. Since then, she has exhibited and published her work in various local and national shows, digital and print media, has produced for commissions, and collections including State-wide juried Exhibitions, the Zimmerli Museum, National Women's Art Exhibition, Ocean Arts & Film Festival, Center for Visual Arts,...
Learn More »