Introduction to Nature Journaling
Nature journaling is a combination of writing and drawing in response to the wonder of experiencing nature. It is a fun and relaxing activity- a form of creative meditation - that increases drawing, writing, and observation skills. Journals are a reflection of your own style, thought process, and joy in the natural world. We will talk about illustration styles, methods, and materials, but this class is primarily an introduction to the possibilities offered by starting a journal. Looking, questioning, rendering, writing, connecting, and sharing will all be part of the journey. There's the possibility of two "Social Distanced" local field trips.
Materials: Let's start simply. You may have most of these supplies. You can buy a journal ( I use a spiral Stillman & Birn 6 x 9" mixed media journal). Or even start with a newsprint pad or composition book. Smaller size is best. A couple of pencils (#2) with erasers, colored pencils, black ink pen, a small water color kit, and a Prismacolor col-erase "Copy not" NP blue pencil. If you have experience in drawing and/or watercolor - you already have an idea of the medium(s) you like to use.
Classes will be held virtually using Zoom and Google Classroom depending on the teacher's preference. Some classes will include 1 or 2 field trips to local Concord-area conservation land, where students will practice the skills they learn virtually. During these field trips, everyone will be required to wear a mask and appropriately social distance. Any questions about social distancing protocol can send inquiries to Caroline Provost at caroline@theumbrellaarts.org.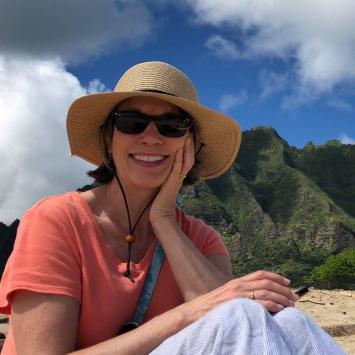 Instructor: Patty Brayden
Patty Brayden has been walking the woods and fields of New England for years finding joy in bird and plant observation. She taught English and geography to sixth graders for many years, retiring iin 2016. Three months later Patty connected with Musketaquid and began teaching nature art classes to elementary students in Lowell. Recently she has been pursuing the study of Italian, writing song lyrics, playing ukulele, and nature journaling.
Learn More »
Day/time:
Sept. 29 - Oct. 26, 11am-12pm