Intro to Woodworking
Course Description:     
This six-week class will cover the use of all the tools you will need to understand the basics of woodworking. With a focus on building boxes, we will meet every Tuesday night for six weeks to work on different types of cuts and joinery so that you can understand the full process of a woodshop. This class is a great introduction for somebody who wants to learn to use power tools and set up their own shop.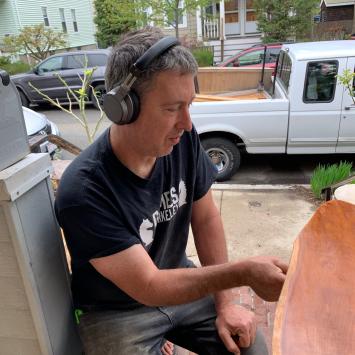 Instructor: Palo Coleman
Palo Coleman is a wood turner and builder, with a turning studio at his home in Cambridge, Massachusetts. After studying under Alan Hark, Palo has developed his own intuitive approach to the wood turning process. He specializes in reviving historical tools and techniques and in reclaiming and salvaging wood that would otherwise go to waste. He believes that each piece of wood has a story to express. In addition to his turning activities, Palo...
Learn More »
Day/time:
Tuesdays, January 24 - March 7, 6:00pm - 9:00pm