Intermediate Self-Guided Laser Cutting Workshop (Session A)
Course Description:     
Students who have worked in introductory laser cutting workshop (or with professor approved experience) are invited to join an extended self guided workshop over the course of several weeks where students collaborate with the teacher and other students to execute self proposed project goals within the class timeline. Sheets of plywood provided for class use, or bring your own approved material!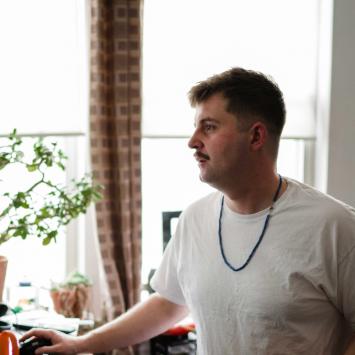 Instructor: Joe Blair
Joe is a professional designer and educator who loves being in the classroom teaching and learning. His experiences working with architectural signage as a graphic designer inform his focus on human-centered-design. He explores how we interface with our world through the built environment as well as through digital interfaces. His personal interests range from woodworking to building computers.At The Umbrella Joe works with the lasercutting...
Learn More »
Day/time:
Mondays, January 9, February 6, March 6, 9:00am - 1:00pm