Illustrating a Children's Book
Course Description:     
This course will focus on the creation of a picture book. This might be a book for children, a book of poetry, or an original text or a journal of travel.  Students will learn how to create a picture book using both the text and sequential images. Starting from the idea stage, to a mock-up or "book dummy" presentable to a publisher. Students may use media such as water colors, acrylics, gouache, or pen & ink or digital images for those who have the necessary computer skills.
Click here for the syllabus and materials list: Illustrating a Children's Book
When purchasing supplies for this class, please consider supporting The Umbrella by using our affiliate links at Blick and Amazon Smile. Thank you!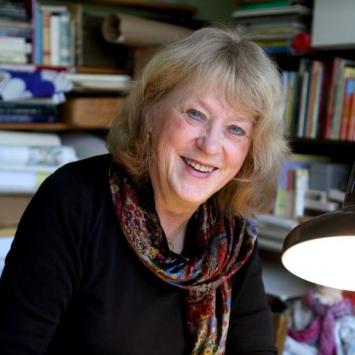 Instructor: Ilse Plume
I'm an internationally renowned children's book author and illustrator who has illustrated stories from Italy, Latvia, Russia, and Sweden. I was inspired to illustrate children's books by my daughter, and my love of tales around the world was nurtured by my grandfather.My books include The Bremen Town Musicians, which received the Caldecott Honor, and The Year Comes Round: Haiku through the Seasons. I was the recipient...
Learn More »
Day/time:
Tuesdays, 1:00pm - 4:00pm