How does Your Garden Grow?
Explore plants and species native to Massachusetts from the wild foliage to human made gardens. Learn how construct upcycled flower gardens, study drawing and painting techniques for creating realistic botanical illustrations, learn how to extract chlorophyll from a plant part to create prints. Exciting opportunities to investigate the science of plants while exercising your creative talents! Opportunities for connecting outdoor explorations to our in-home studio practice will be incorporated into this thoughtfully structured remote learning experience.
Materials: drawing paper, pencils, paint, colored pencils, pencil, cardboard, glue/scissors, masking tape, sharpeners, eraser
Classes will be held virtually using Zoom and Google Classroom depending on the teacher's preference. Some classes will include 1 or 2 field trips to local Concord-area conservation land, where students will practice the skills they learn virtually. During these field trips, everyone will be required to wear a mask and appropriately social distance. Any questions about social distancing protocol can send inquiries to Caroline Provost at caroline@theumbrellaarts.org.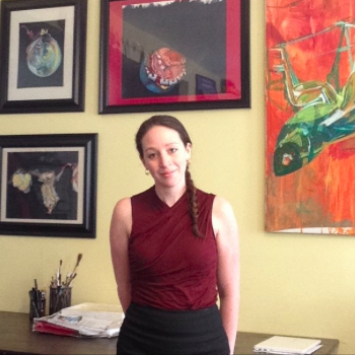 Instructor: Danielle Schechner
Dani is an interdisciplinary artist. Dani had her first professional art exhibit at the Count Basie Theater when she was 9 years old. Since then, she has exhibited and published her work in various local and national shows, digital and print media, has produced for commissions, and collections including State-wide juried Exhibitions, the Zimmerli Museum, National Women's Art Exhibition, Ocean Arts & Film Festival, Center for Visual Arts,...
Learn More »