Exploring Pattern and Vibrancy
This course will walk through the fundamentals of hand building, including slab, coil and pinching techniques. We will combine the use of multiple processes to develop complexity in both form and surface. The objects we generate will function as canvases, becoming a surface to embellish with pattern, color and imagery.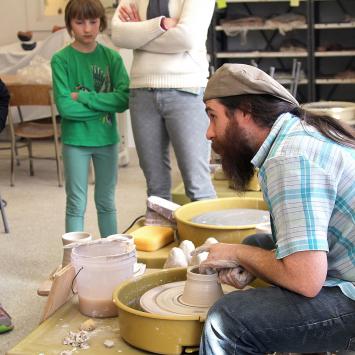 Instructor: Mike Roche
Mike Roche is a ceramics artist originally from the Greater Boston area of Massachusetts. During his freshman year at the Massachusetts College of Art and Design, he took his first course in ceramic hand-building and fell deeply in love with the mediums endless possibilities. Being able to create three dimensional forms and then apply his painterly sensibilities to those forms was an irresistible and welcomed challenge for him. In 2008, Roche...
Learn More »