Everything Reptiles and Amphibians
In this unique interdisciplinary class learn a wide range of studio arts techniques and the science of reptiles and amphibians. Build and construct turtles in clay using hand building strategies, make camouflage paintings applying color theory and design principles, experiment with snake-like textures to make prints! Each day is an adventure!
Materials: clay, clay tool or reusable spoon/fork, thick paper, paint (primary color), paint brushes, cups for water and tray for mixing paint, recycled foam from the deli
Classes will be held virtually using Zoom and Google Classroom depending on the teacher's preference. Some classes will include 1 or 2 field trips to local Concord-area conservation land, where students will practice the skills they learn virtually. During these field trips, everyone will be required to wear a mask and appropriately social distance. Any questions about social distancing protocol can send inquiries to Caroline Provost at caroline@theumbrellaarts.org.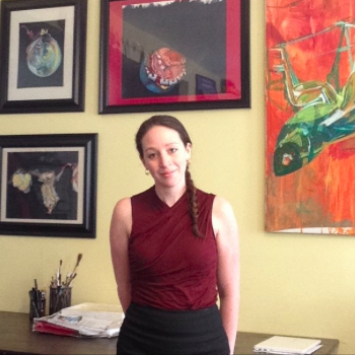 Instructor: Danielle Schechner
Dani is an interdisciplinary artist. Dani had her first professional art exhibit at the Count Basie Theater when she was 9 years old. Since then, she has exhibited and published her work in various local and national shows, digital and print media, has produced for commissions, and collections including State-wide juried Exhibitions, the Zimmerli Museum, National Women's Art Exhibition, Ocean Arts & Film Festival, Center for Visual Arts,...
Learn More »