Earth Day Workshop: Windsocks
A windsock blows in the breeze, but what does it signal about the oncoming weather? In this Earth Day workshop, we will show you how to make your own windsock out of recycled materials. You will learn about the science of wind power and weather and how air is a vital factor in our planet's health. In a community-wide project, we will hang our windsocks together to signal the importance of clean air. 
The Umbrella Arts & Environment Program will supply materials for all workshop activities including recycled materials and paint. Families are encouraged to sign up ($5/individual kid, $10/family). To limit numbers, we will divide sign ups into two groups. One at 1-2:00pm and one at 2:00-3pm. Everyone who attends this outdoor workshop must wear a mask and appropriately social distance. For questions on COVID safety protocols, please email Caroline Provost at caroline@theumbrellaarts.org.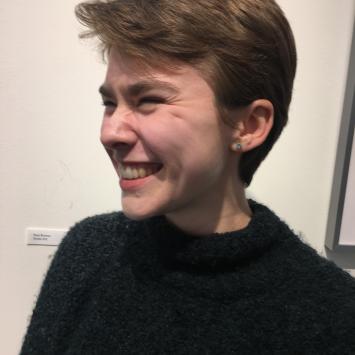 Instructor: Caroline Provost
Caroline Provost is the Coordinator of the Arts & Environment Program, otherwise known as Musketaquid. Her work in the Arts & Environment Program encompasses many areas of The Umbrella. She manages marketing and communication for Ninjas Festivals, weaving workshops, and other fun classes. She plans community events, such as Musketaquid Earth Day and the Solstice Celebrations. Caroline also...
Learn More »
Duration:
Saturday, April 10 at 1:00pm
Day/time:
Saturday, April 10 at 1:00pm
Cost:
$5/individual, $10/family