Earth Day Workshop: Bird Kites
This Earth Day we are celebrating all of the creatures of the air! There are so many amazing animals that call the sky their home, like songbirds and chickadees, blue jays and cardinals, and red-tailed hawks and owls. In this workshop, we will make kites painted with the designs of your favorite bird. We will learn about how to make a flying kite using air mechanics and will also learn about how birds travel through the air. 
The Umbrella Arts & Environment Program will supply materials for all workshop activities. Families are encouraged to sign up ($5/individual kid, $10/family). To limit numbers, we will divide sign ups into two groups. One at 1-2:00pm and one at 2:00-3pm. Everyone who attends this outdoor workshop must wear a mask and appropriately social distance. For questions on COVID safety protocols, please email Caroline Provost at caroline@theumbrellaarts.org.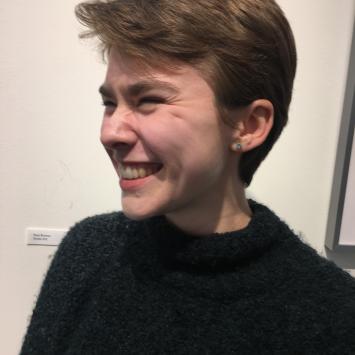 Instructor: Caroline Provost
Caroline Provost is the Coordinator of the Arts & Environment Program, otherwise known as Musketaquid. Her work in the Arts & Environment Program encompasses many areas of The Umbrella. She manages marketing and communication for Ninjas Festivals, weaving workshops, and other fun classes. She plans community events, such as Musketaquid Earth Day and the Solstice Celebrations. Caroline also...
Learn More »
Duration:
Saturday, April 17 at 1:00pm
Day/time:
Saturday, April 17 at 1:00pm
Cost:
$5/individual, $10/family