"Dragons Love Tacos" and Other Silly Tales!
Draw and paint dragons, create clay dragons, design giant tacos, imagine and pretend to travel on a time machine! Each class we read a silly story, engage in play-based activities, and creating really art inspired by the stories! Lots of laughter and joy as we learn art techniques and use our imaginations.
Special Instructions: Art plus literacy, games, and movement!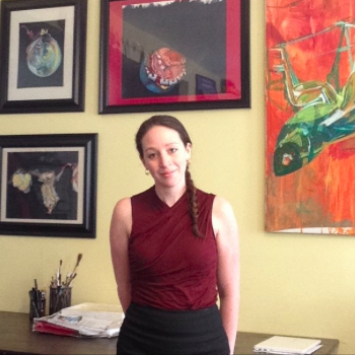 Instructor: Danielle Schechner
Dani is an interdisciplinary artist. Dani had her first professional art exhibit at the Count Basie Theater when she was 9 years old. Since then, she has exhibited and published her work in various local and national shows, digital and print media, has produced for commissions, and collections including State-wide juried Exhibitions, the Zimmerli Museum, National Women's Art Exhibition, Ocean Arts & Film Festival, Center for Visual Arts,...
Learn More »